NatureRX
NatureRx is a grassroots movement building upon the growing body of research showing that time spent in nature has a positive impact on mental health and wellbeing. The Earth Commons has teamed up with campus mental health initiatives to share resources that encourage individuals in the Georgetown community to pursue their own NatureRx—here on campus, nearby in DC, and practices you can use anywhere in the world.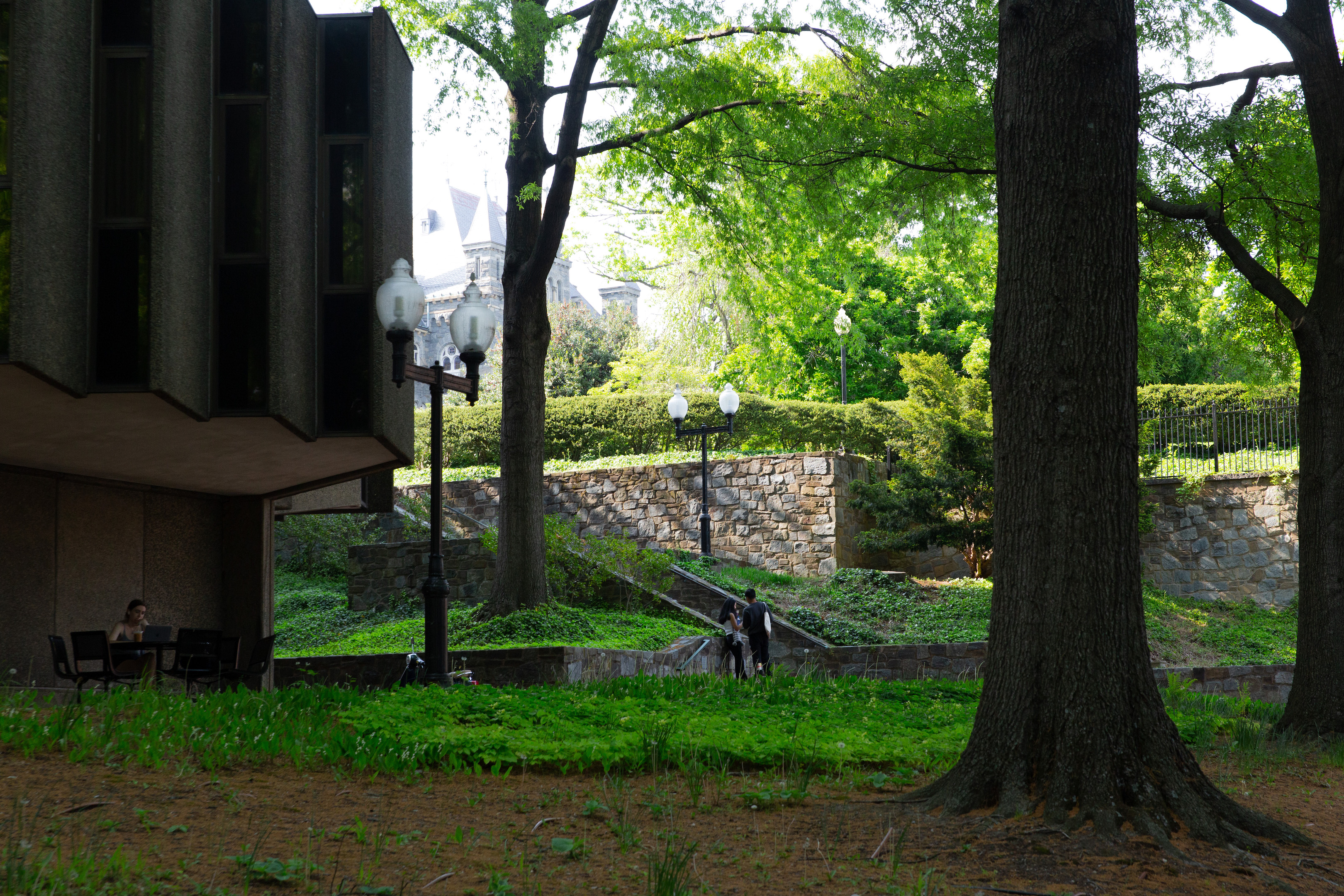 How it Works
Nature has the power to transform mental health. Caring for your mental health is important for everyone, particularly for college students facing the challenges of newfound independence and high-stress environments. Whether you prefer immersing yourself in the great outdoors or simply enjoying serene photos and videos of natural beauty, here's how it works:
Campus Green Space Map
This map features on and off-campus parks, outdoor trails, and other green spaces where students can exercise, relax, study, and more.
For accessibility information, please see this list.
For fullscreen, please view here.
Skip the following collection of 4 photos and continue to the content immediately following.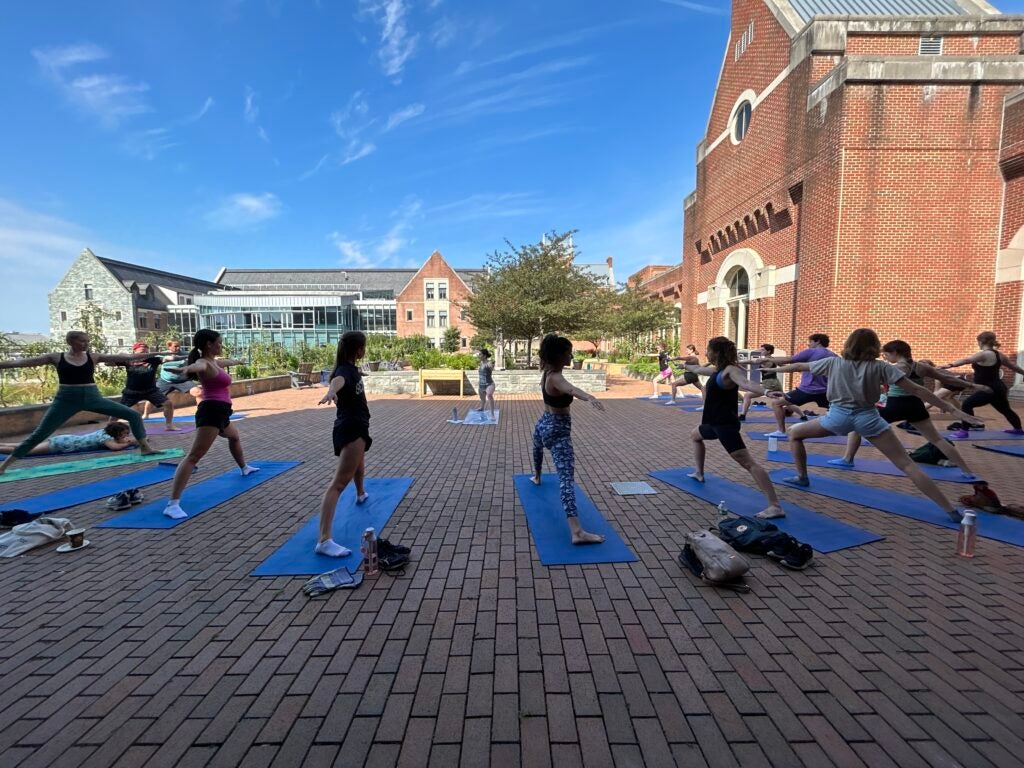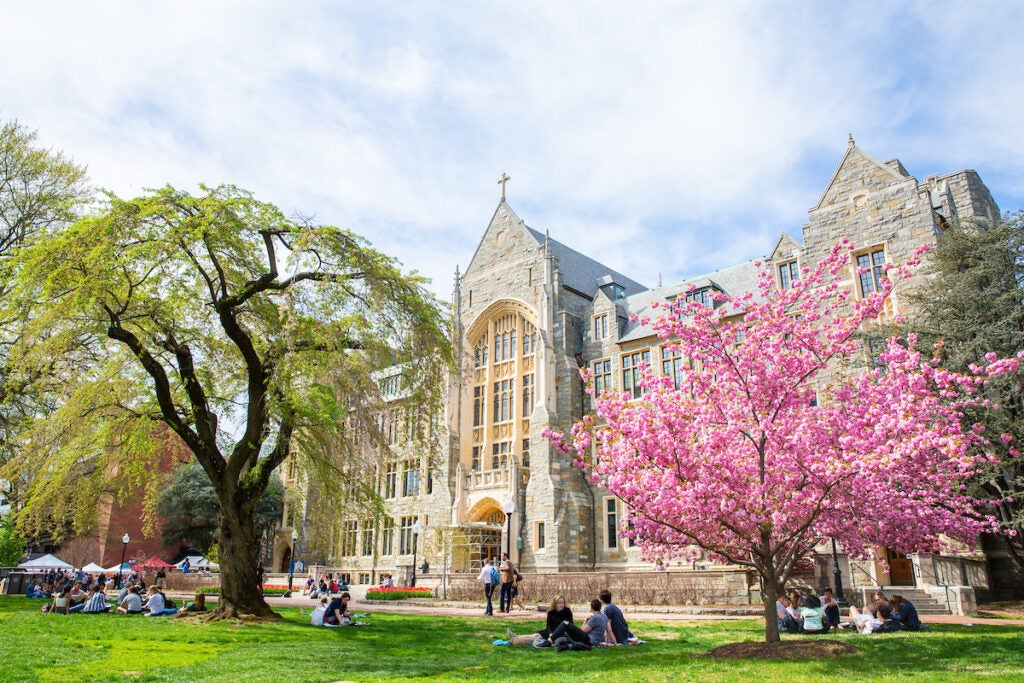 End of carousel collection.

Why it's important

Numerous studies have revealed a profound connection between exposure to nature and improved mental well-being. That's important considering a survey conducted by the American College Health Association in the spring of 2022, a staggering 77% of undergraduate students across the nation reported experiencing moderate to severe psychological distress.
Turning Research into Reality
In 2013, a dedicated group of doctors partnered with the National Parks Service in Washington DC to translate the research on nature's mental health benefits into a tangible program. This initiative empowered healthcare and social service providers to prescribe time in nature to promote well-being, effectively connecting patients with parks.
The program's success has spread to universities nationwide, including Cornell, William and Mary, and UC Davis, making nature-based mental health solutions accessible to students and communities across the country.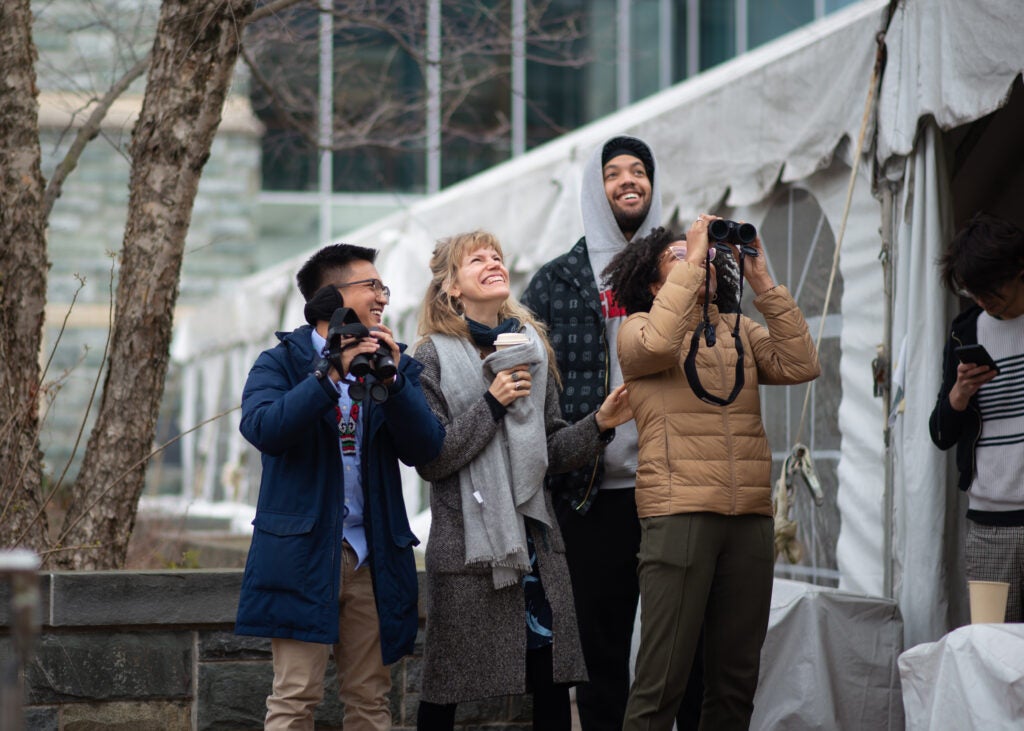 Join us in the Hoya Harvest Garden
Join the Georgetown community in the Earth Commons' Hoya Harvest Garden as we get outdoors, grow food, learn about sustainable practices and unwind together.
Explore Mental Health Resources at Georgetown
Counseling and Psychiatric Services (CAPS)
Work directly with mental healthcare professionals to help you overcome psychological, emotional, and cognitive barriers
Learn more
HoyaWell
Access mental health professionals 24/7/365 through online video or voice visits. TalkNow for on-demand mental health communication, schedule counseling appointments, get psychiatry services with a CAPS referral, and connect with others online through their the support network
Learn more
Campus Ministry
Speak one-on-one with a Chaplain or Jesuit In Residence no matter your personal faith
Learn more
Outdoor Education
Go on excursions, trips, hikes, and more whilebuilding a community and compassion for the environment
Learn more
Explore Further
Want to delve deeper into the fascinating research on the connection between mental health and nature? Check out these studies and resources:
Sign up for updates
Get the latest on the Hoya Harvest Garden as well as volunteer opportunities. Sign up to receive updates on future volunteer opportunities, veggie-giveaways, and all things Hoya Harvest. We will also keep you updated on Earth Common's news.