This event at the intersection of art and environment will enable us to share in one another's work, grapple with critical questions, and build a community for mutual inspiration to imaginatively restore power to the Earth. The weekend will include highly participatory workshops, meals, movement and communal interactions in nature, celebratory ritual, and honest discussions around place, land, and futures. 
View all attendees & organizers >>
Theme and focus. How do we reconcile what we are beginning to know with what we used to know and what we are yet to know? What words can encapsulate and archive the kaleidoscope of the world as it experiences growing pains?
We dedicate this gathering to Surya the solar deity and one of the oldest deities in many Dharmic traditions. We will honor Surya through movement, renewal, and beginning. Our weekend will be on the cusp of the Solar New Year. According to Sinhalese astrology, New Year begins when the sun moves from Meena Rashiya (the house of Pisces) to Mesha Rashiya (the house of Aries). It also marks the end of the harvest season and of Spring. We will use this time to plant the seeds of collaboration, grow a shared vocabulary and nourish the foundation for future exchanges. 
---
Attendees
Mats Bigert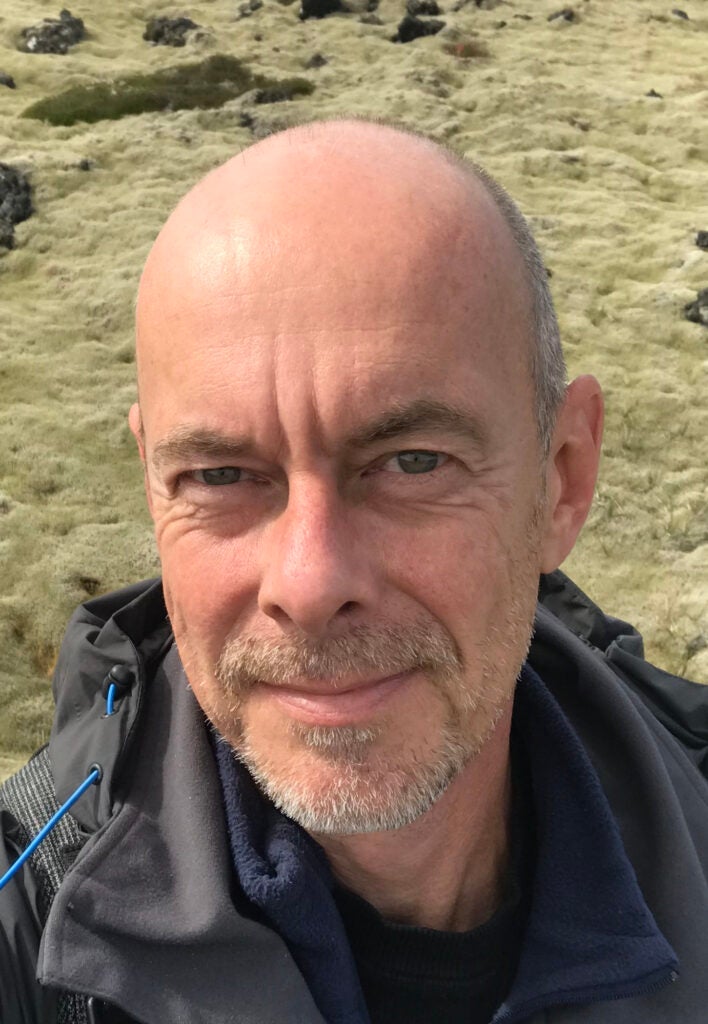 Mats Bigert is a Swedish artist and one half of the artist duo Bigert & Bergström based in Stockholm. B&B met at the Royal Institute of Art in Stockholm in 1986, and since then they have done artworks ranging from large-scale sculptures and installations to performance and film. A central aspect of the duo's practice is focused on humanity's attempts to control the weather and the climate. Often inspired by scientific experiments with speculative elements, B&B have created their own versions of experiments to generate performance installations like Biosphere III in 1990 and Climate Chambers in 1994–98. Since 2007, they've been investigating geo-engineering both in their documentary film The Weather War (2012) and in land art performances like Rescue Blanket for Kebnekaise (2016). Their celebrated climate chamber sauna, the Solar Egg, has been touring the world since 2017 and now it is part of the duo's current solo exhibition The Broken Greenhouse at Skellefteå Konsthall in Northern Sweden. Mats Bigert is also an Editor-at-large at Cabinet Magazine, NY/Berlin.
---
Chantal Bilodeau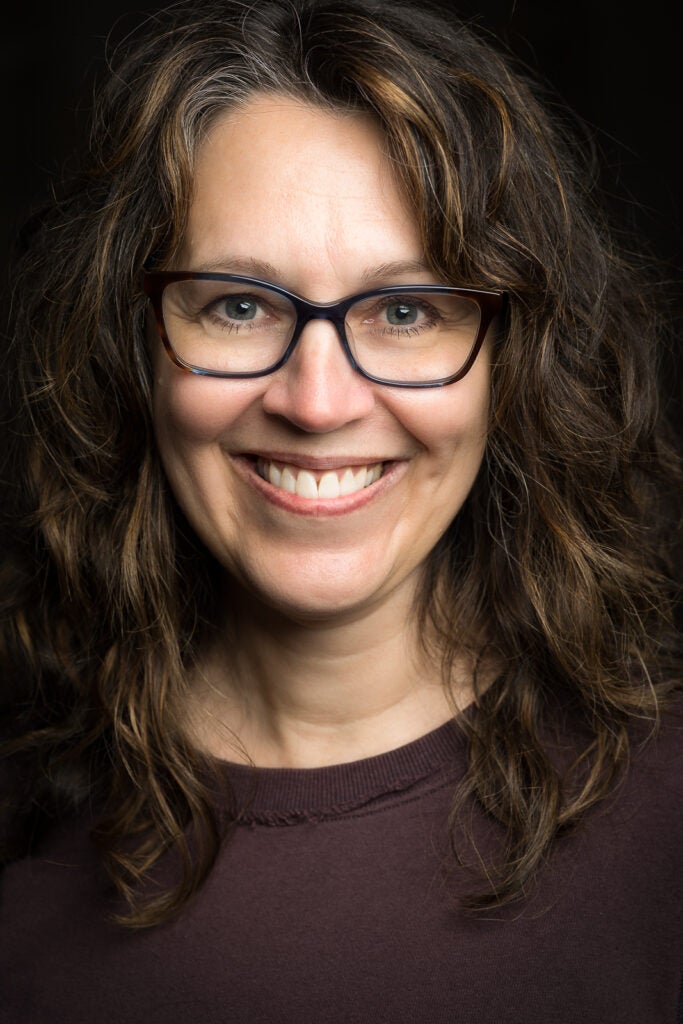 Chantal Bilodeau is a Montreal-born, New York-based playwright and translator whose work focuses on the intersection of storytelling and climate change. She is the founding artistic director of the Arts & Climate Initiative and for more than a decade has been instrumental in getting the theatre and educational communities, as well as audiences in the U.S. and abroad, to engage in climate action through programming that includes live events, talks, publications, workshops, national and international convenings, and a worldwide distributed theatre festival. She has spoken about the power of live storytelling to move people toward climate action at conferences and universities in the U.S., Canada, Europe, and Asia, and has contributed to several academic volumes, including "International Climate Protection" (Springer, 2019), "Extraordinary Partnership: How the Arts and Humanities Are Transforming America" (Lever Press, 2020), and the upcoming "Decentered Playwriting: Alternative Techniques for the Stage" (Routledge Press, 2023). She is the editor of three anthologies of short plays about the climate crisis and has attended residencies in the U.S., Canada, Austria, Norway, and Sweden. Awards include the Woodward International Playwriting Prize as well as First Prize in the Earth Matters on Stage Ecodrama Festival and the Uprising National Playwriting Competition. Her work has been presented in a dozen countries and is published by Talonbooks. She is currently writing a series of eight plays that look at the social and environmental changes taking place in the eight Arctic states. In 2019, she was named one of "8 Trailblazers Who Are Changing the Climate Conversation" by Audubon Magazine.
www.cbilodeau.com
www.artsandclimate.org
www.climatechangetheatreaction.com/about
www.artistsandclimatechange.com
---
Monica Jahan Bose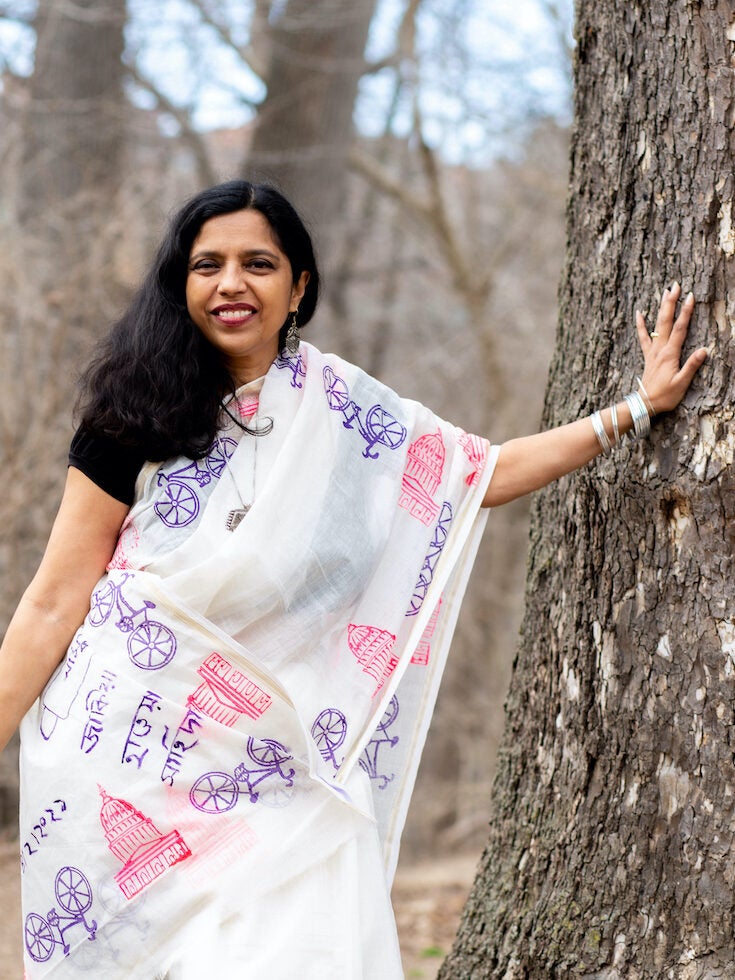 Monica Jahan Bose is a Bangladeshi-American artist and climate activist whose work spans painting, printmaking, film, performance, and public art. Her socially engaged work highlights the intersection of climate, racial, gender, and economic injustice through co-created workshops, art actions, and temporary installations and performances. Bose uses the sari — a precolonial 18-foot-long unstitched garment that is always recycled and never discarded — to represent women's lives and the cycle of life on our planet. She has exhibited her work extensively in the US and internationally (20 solo shows, numerous group exhibitions, and more than 25 performances) including solo exhibitions at the Bangladesh National Museum and MACRO Museum of Contemporary Art Rome. Her ongoing collaborative project STORYTELLING WITH SARIS with women farmers from her ancestral island village has travelled to 10 states and six countries and engaged thousands of people. Her work has appeared in the Miami Herald, the Washington Post, Art Asia Pacific, the Milwaukee Sentinel, the Honolulu Star Advertiser, the Japan Times, and all major newspapers in Bangladesh. She has a BA in the Practice of Art (Painting) from Wesleyan University, a post-graduate Diploma in Art from Santiniketan, India, and a JD from Columbia Law School.
monicajahanbose.com
storytellingwithsaris.com
---
Caitlin Nasema Cassidy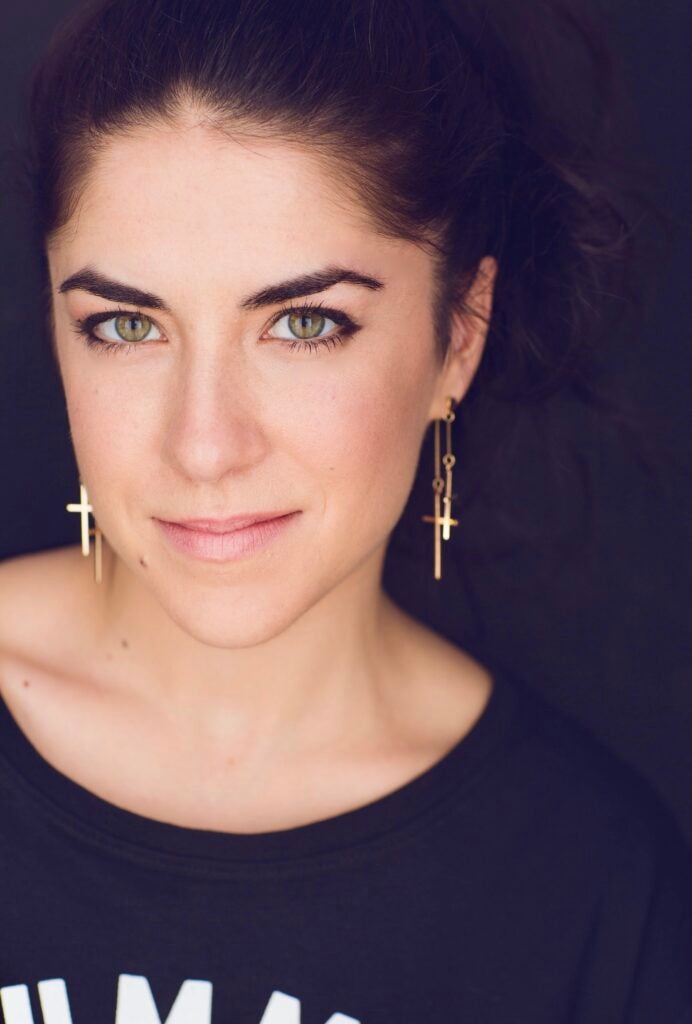 Caitlin Nasema Cassidy is an actor, director, and producer who lives in NYC. Caitlin makes experimental performance that is highly physical, collaborative, and poetic. Her practice is rooted in joy, embodied research, and (com)post-activism*. She is committed to telling stories by/about/with women, the peoples and places from which she originates, and the more-than-human. Her family calls Syria, Lebanon, Ireland, and the US home.
Performance credits include NY Times Critic's Pick The Vagrant Trilogy at The Public Theater, the world premiere of Paradise at Central Square Theatre for which she received the 2018 Elliot Norton Award for Outstanding Actress, and NY Times Critic's Pick Pay No Attention to the Girl with 2019 Obie Award winning Target Margin Theater. Caitlin has developed new work with Ars Nova, Page 73, New York Theatre Workshop Dartmouth Residency, Atlantic Theater Company, 59E59, The Lark, Long Wharf, Noor Theatre, and more. She is the recipient of a 2022 National Performance Network Creation Fund Award and is a 2023 Social Impact Artist with the John F. Kennedy Center.
Caitlin serves as Co-Artistic Director of LubDub Theatre Co. and as the 2022-23 Artist-in-Residence at The Earth Commons—Georgetown University's Institute for the Environment and Sustainability. She is a proud member of The Actors Center.
Caitlin is an alumna of the AMIDEAST Language and Culture Fellowship, the Lab for Global Performance and Politics Fellowship, Edinburgh Institute for International Cultural Affairs Global Cultural Fellowship, the Orchard Project Greenhouse, the Kitchen Sink Residency at Theatre Row/Building for the Arts, East 15, and Georgetown University.
---
Abner Torres Delina Jr.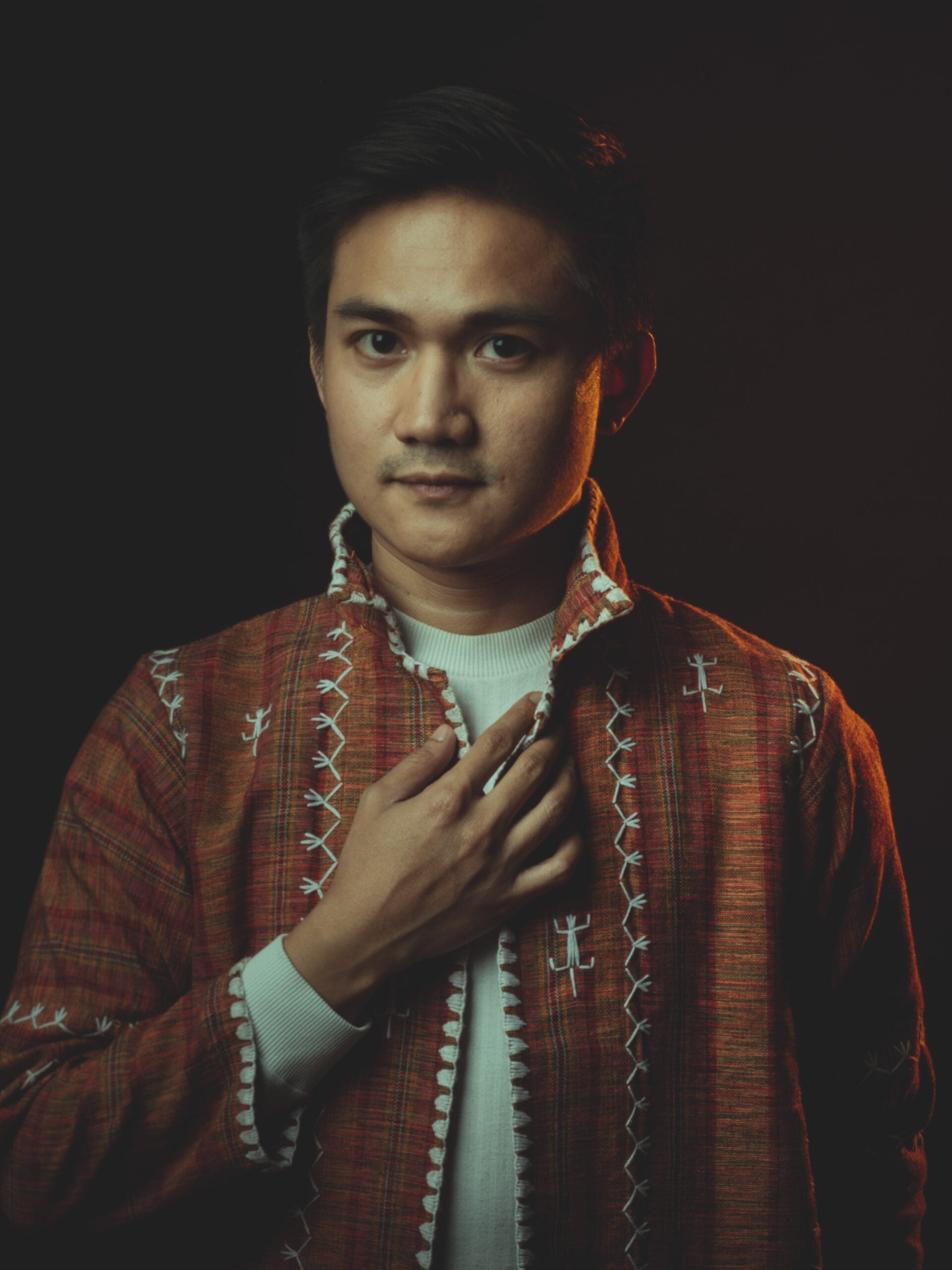 Abner Torres Delina Jr. is a Filipino actor-storyteller, artivist, performance-maker, cultural worker, arts educator, eco-healer and founding leader-artistic director (MaPa) of BLACK CANVAS- a multi-arts collective empowering marginalized communities, nurturing care culture, global justice, and ecological healing. His work ranges from contemporary performance-making to socially-engaged projects, from embodiment to care-based collective healing, and from community development to intercultural collaborations. Abner top-billed in award-winning Filipino productions and international films, hosted a children's TV show and online arts program, and starred in a queer viral music video "Sirena". He has curated-directed projects such as SPASYO (safe spaces), ARTIVISTAYO (art-activism), SACLAW (Social Action and Community Leadership Arts Workshop), WALANG SAYANG (Young Artist-Leaders Climate Action Camp), BALANGAW (Children's Multi-Arts Biennale) and WOMB (World Of My Bodies), a theater-film exploring the intersections of body, home and ecology.
Through the years, Abner has trained thousands of youth, artists and educators. He partners with the Cultural Center of the Philippines, National Commission for Culture and the Arts, and Department of Education for arts education, arts therapy and climate action programs. He represented the Philippines at Kuandu Arts Festival (Taiwan), Asian Performing Arts Forum (Japan), and is a recipient of Asian Cultural Council Grant (USA) researching contemporary theater, ecological arts and regenerative practices. He has appeared as a resource speaker for various institutions including The Gardarev Center, Department of Foreign Affairs among others. Abner is a Global Fellow for Georgetown University's Laboratory for Global Performance and Politics (The Lab), a Climate Impact Artist for the International Teaching Artist Collaborative (ITAC) and a member of International Interdisciplinary Artists Consortium (IIAC). Advocating for liberation and empowerment, he has developed KAMALAYAAN, an eco-embodiment practice to reclaim cosmic consciousness. Abner (meaning: father of light) lives to liberate the world through embodied, posthuman, queer, eco-feminist, and intersectional perspectives.
https://abnerdelina.wixsite.com/abnerdelina
https://abnerdelina.wixsite.com/abnerdelina/blackcanvas
---
Saurav Dhakal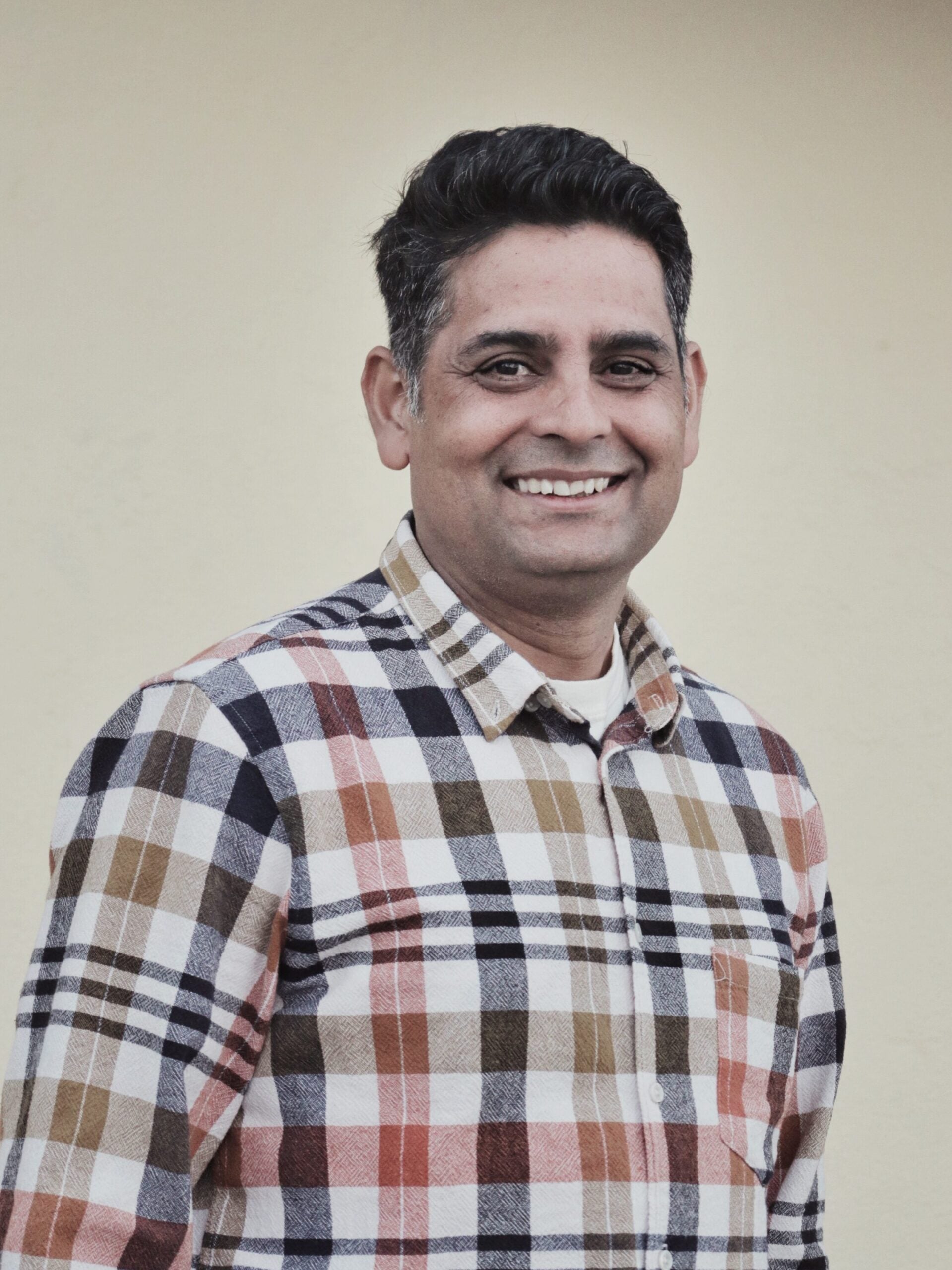 Saurav Dhakal, Storyteller and Sustainability Campaigner. based in Nepal-USA and work on three platforms: StoryCycle.org — an initiative that places stories of people, communities and their pain points at the heart of the solutions we design, GreenGrowth.life — an online marketplace that sources and sells organically grown and sustainably produced products, and DreamCities.org — an enterprise that focuses on empowering local youth and communities to take active part in making their communities vibrant using technology.
He coached on different changemaker programs with the lenses of well-being (self), inclusivity (society) and resourcefulness (nature) through igniting individual and collective capacities to service humanity.
Recently Coach on 'In Our Hands' a new opportunity for young people to get involved in the creative green economy and inclusive climate action in collaboration with British Council and working on Youth Cohort on Green Solution 2023 aims to support the development of new, exciting, and innovative ideas for sustainable enterprise which will harness nature-based solutions and practices to promote positive environmental impacts and climate change resilience in the city of Euless, Texas.
He adapted ecologically conscious life to campaign for sustainable lifestyle and Nature Based Solutions, he cycles everywhere, he promotes local production, and 4r's (Reduce, Recycle, Refuse, Reuse). He has also led many plantation programs to enhance the greenery of different cities.
In 2012 he traveled 99 days long trek GHT (Great Himalayan Trail). After coming back he took his interest in impact based storytelling seriously and formulated Storycamps which is a thematic storytelling workshop using digitals tools. In 2014, with Google Earth, he traveled to Everest base camp, with which he accessed various informative contents.
Saurav is a 2011 International British Council Climate Champion and the 2012 winner of the South Asian Climate Change Award (SACCA) and member of the Ashoka Nepal Forum for Young Social Entrepreneurs (AFYSE) – 2007
www.storycycle.org/team/saurav-dhakal
---
Elizabeth Doud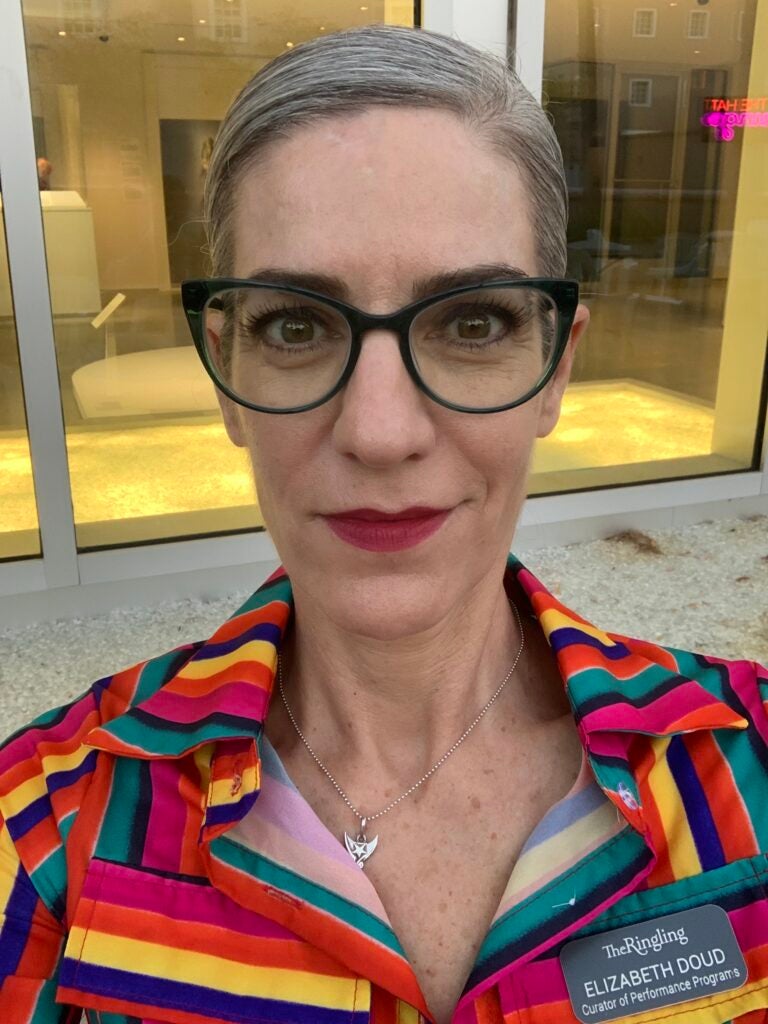 Elizabeth Doud is a Florida-based arts organizer and artist with over 20 years experience as a performance presenter, producer and educator, with an emphasis on international cultural exchange, climate arts and language education. She is known as a tenacious advocate for new performance with a professional mission to facilitate climate arts and eco-justice activism. She has worked widely throughout the U.S. and Latin America and the Caribbean, and co-created Climakaze Miami with FUNDarte in 2015, an annual climate performance and dialogue platform. She led the Performing Americas Program of the National Performance Network from 2005-2018, and was the Artistic Director of the Cultura del Lobo Series at Miami Dade College from 2009-2011. She holds an M.F.A. in Creative Writing from the University of Miami and a Ph.D. in Performing Arts at the Federal University of Bahia, Brazil. In 2019, she became the Curator of Performance at the John and Mable Ringling Museum of Art in Sarasota, FL.
www.sirenjones.com
www.climakazemiami.org
---
Robert Duffley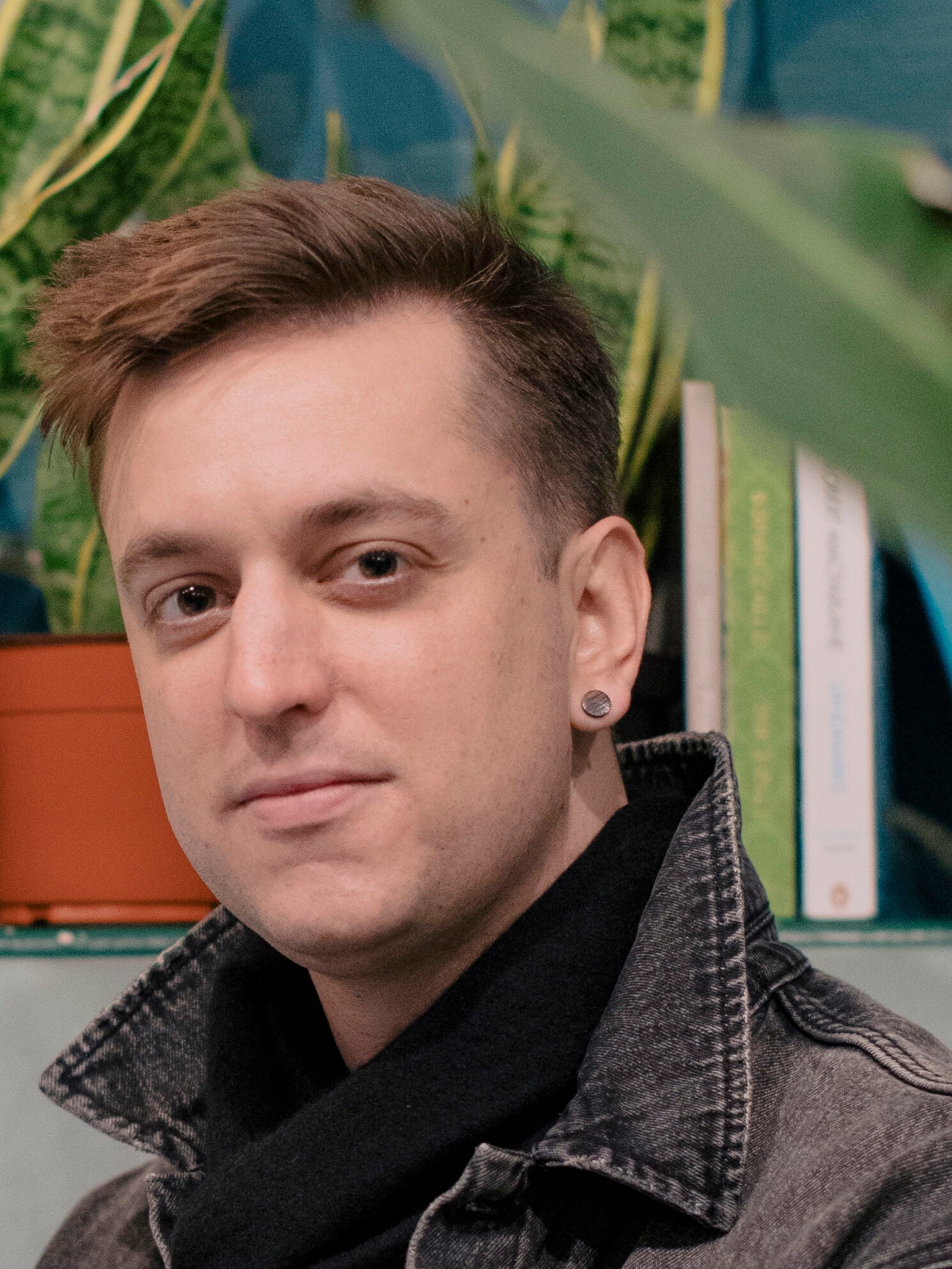 Robert Duffley is a Brooklyn-based dramaturg, editor, and teacher. Recent/Upcoming works include Ferry Tales (Kennedy Center), We Hear You—A Climate Archive (Dramaten/GU Earth Commons), A Play for the Living in a Time of Extinction (currently on a travel-free international tour with original direction by Katie Mitchell), 1776 (Broadway/National Tour), and Claudia Rankine's HELP (The Shed). Other works include The Uncle Geoff Magic Show (LubDub/Target Margin), We Live in Cairo (A.R.T.), Endlings (A.R.T.), and The White Card (A.R.T./ArtsEmerson). Robert currently serves as Editor & Associate Dramaturg at the American Repertory Theater and Dramaturg for LubDub Theater Co. He is also a Teaching Fellow at Harvard University and an affiliated faculty member at Emerson College.
robertduffley.com (new window)
---
Dudley L. Edmondson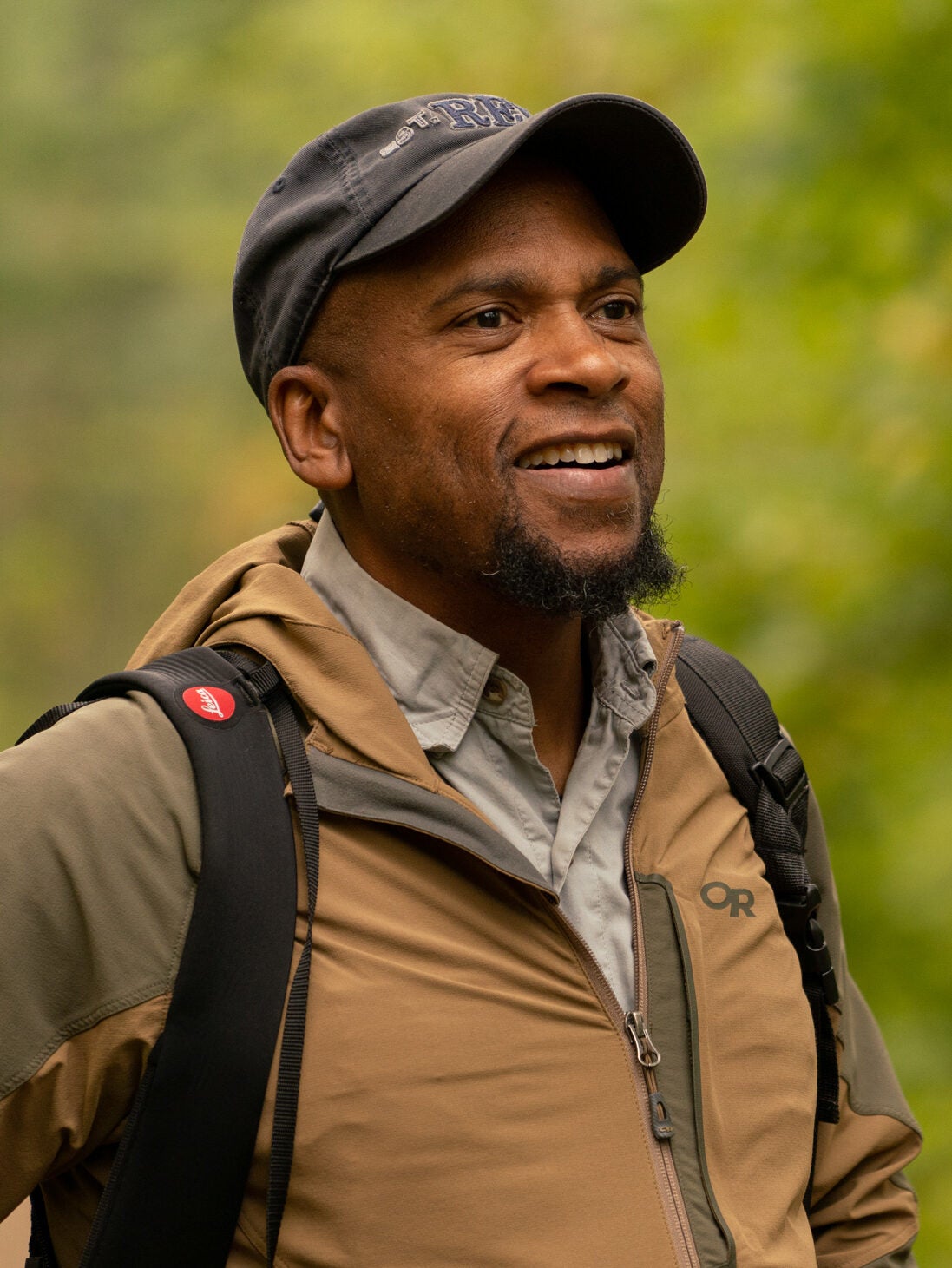 Over the last 32 years, Dudley Edmondson has become an established Photographer, Author, Filmmaker and Presenter. His photography has been featured in galleries and publicaBons around the world. His photographic work and adventure travels have taken him to so many amazing places from the ArcBc Circle of Alaska to the Bahamas.
As a young man, Dudley Edmondson discovered the power of nature and its ability to heal both the mind and body. This led Mr. Edmondson on a lifelong path to follow his passion and insBll his love and knowledge of the outdoors in others and inspire a personal understanding and respect for everything nature offers. Mr. Edmondson has collaborated with numerous communiBes across the county to help urban youth and youth of color to experience nature and the beauty of the outdoors.
Mr. Edmondson was one of the first to highlight the involvement of African Americans in the public lands system. UnsaBsfied with the representaBon of people of color among those in his outdoor pursuits, he created a set of Outdoor Role Models for the African American community by wriBng his landmark book, Black & Brown Faces in America's Wild Places (Adventure Keen PublicaBons, 2006). In 2021, Mr. Edmondson created a photography and film exhibit called "Northern Waters," for the Minnesota Marine Art Museum. Dudley was recently featured in the PBS program, America Outdoors with Baratunde Thurston, discussing his passion for birding and nature, as well as the importance of diverse communiBes enjoying the outdoors. He is currently working on his next book and a number of film projects.
---
kymone tecumseh freeman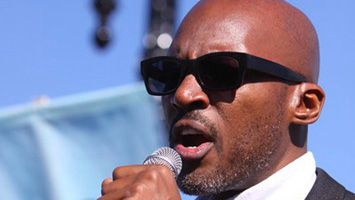 Freeman is an award-winning playwright, activist and commentator. He has been  He is the subject of one chapter of the book Beat of a Different Drum: The Untold Stories of African Americans Forging Their Own Paths in Work and Life (Hyperion). He is a 2010 Green for All Fellow & co-founder of We Act Radio DC's Best Social Justice Radio Station 2017 by Washington City Paper and 1st Place 2017 Public Media Journalists Association Award winner for his Lion and the Map Commentary from the Anacostia Unmapped radio series on WAMU/ NPR's most successful local production in 2016. He founded the Black L.U.V. Festival in 1997 & was honored at the Kennedy Center as a Mayor's Art Award Finalist for Excellence in Service to the Arts 2005. The 25th Anniversary of the Black Luvfest was the largest event of the 50th Anniversary of the Ft. Dupont Amphitheatre Summer Series sponsored by the National Park Service in 2022. He was featured as a contributing writer in the most controversial Ebony Magazine in recent history as the last publication in print and PBS Online Film Festival for his short film Fresh Prince of Anacostia. His work has appeared in Washington Post, Washington Informer and NY Times: Can Anacostia Build a Bridge w/o Displacing Its People? He has appeared nationally and internationally on BBC, French 24 TV, German ZDF, RT, CGTN America, Cuban National TV and TV One. He serves on the board of the Douglass Community Landtrust and is publishing a novel, Nineveh: a conflict over water with Strong Arm Press.
---
Carine Gibert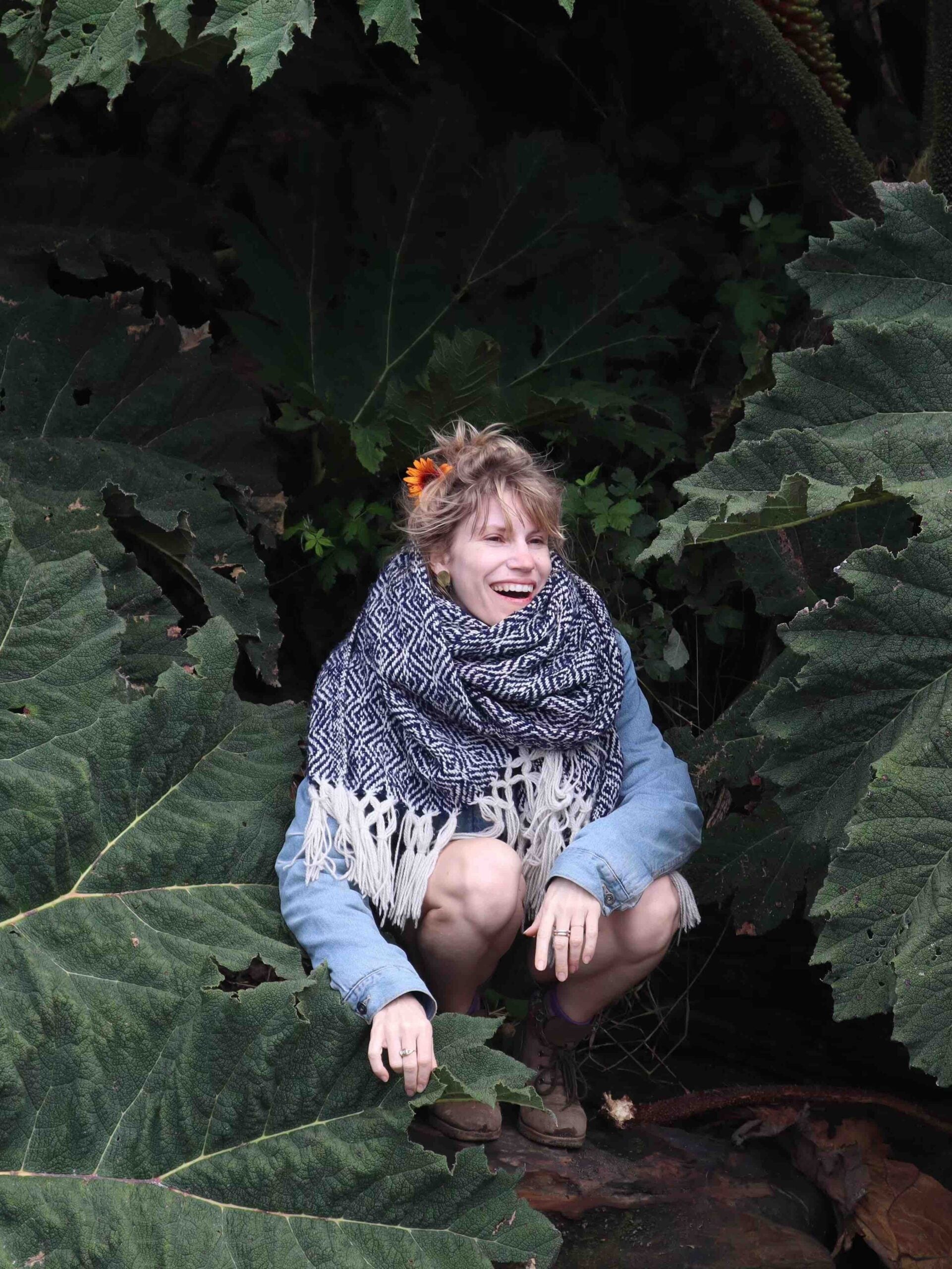 "Carine Gibert is the founder and lead facilitator of Grounded in Motion. Grounded in Motion reframes what education for sustainability means as we deepen our human-earth connection and advocate for the Rights of Nature. Deepening our awareness of our beautiful, yet fragile, interdependence with the natural world drives her vision. The learning journeys she designs offer a different kind of educational roadmap, one that investigates how the union of contemplative wisdom and science can lead to greater awareness of the interconnectedness of the earth's living systems. Her installations and curated exhibits feature contemplative practices, writing exercises and composed soundscapes that give space for eco grief and joy.

Carine has been teaching and facilitating for the past 2 decades including courses at the Lycee Francais de New York, UWC World Colleges, the Mind and Life Institute, Harvard University, and the Association for the Advancement of International Education. Carine is also working on a spoken word album with an ecological focus, and has performed as a contemplative poet for Courage of Care.

Grounded in Motion is part of a growing movement of artists, academics, activists and change-makers that understand that our cerebral ways of knowing about climate change and biodiversity loss are not enough.

In order to transform, we must not only know – but feel. Honouring our roles and responsibilities toward the ecosystems that sustain us.
www.grounded-in-motion.com (new window)
---
Charlyn/Magdaline Griffith/Oro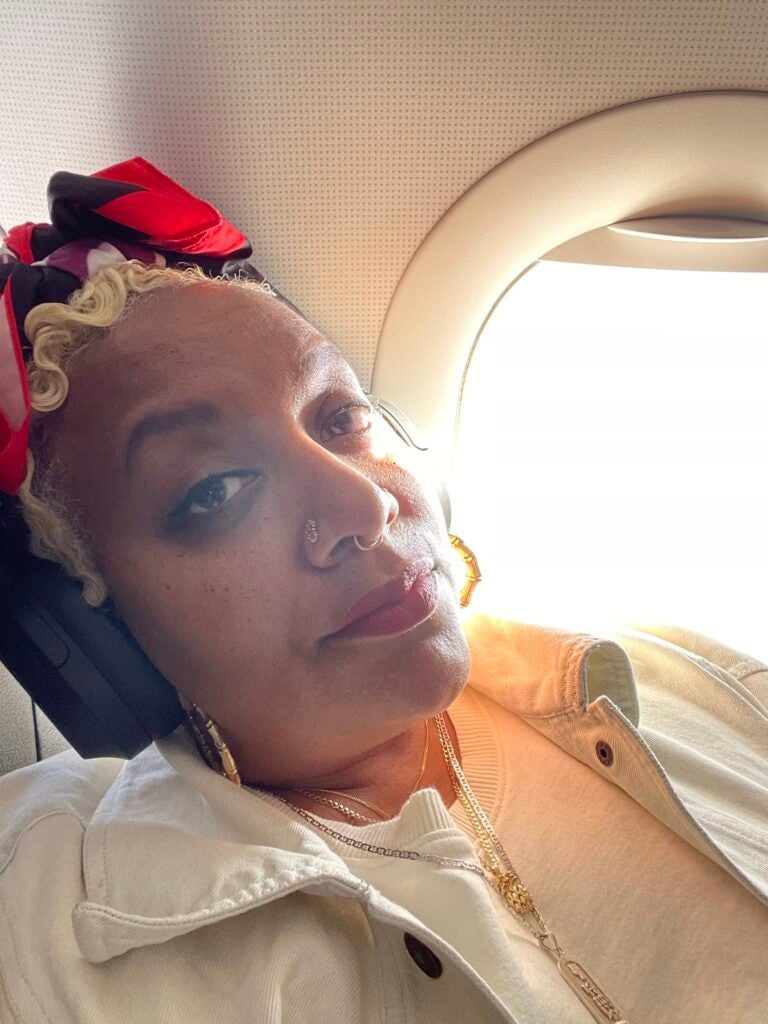 Charlyn/Magdaline Griffith/Oro examines communication between the dead, living and yet to be born. They are a researcher and artist/activist creating performance, objects & imagery as rituals for strengthening the potency of Black & Indigenous memory & imagination. They are currently traveling throughout the Caribbean and United Kingdom, doing genealogical studies and continuing research on migration between the islands dog the so called West Indies and Philadelphia. Trained as a Sociologist & Ecologist, with a long career in social justice, their abolitionist framework and specialisation in community health & art education supports their emerging art practice. Charlyn is a Black, Queer parent of Mathias (Math), Compton & Ayah. They were born in London, England to a Trinidadian mother and Guyanese father. And currently, they live and work alongside homesteads in Lenapehoking (Philadelphia, Chemehuevi land (Joshua Tree, CA) and Kalinago land (Les, Couteaux, Tobago, WI).
Www.Instagram.com/_oroori_ (new window)
---
Marco Guagnelli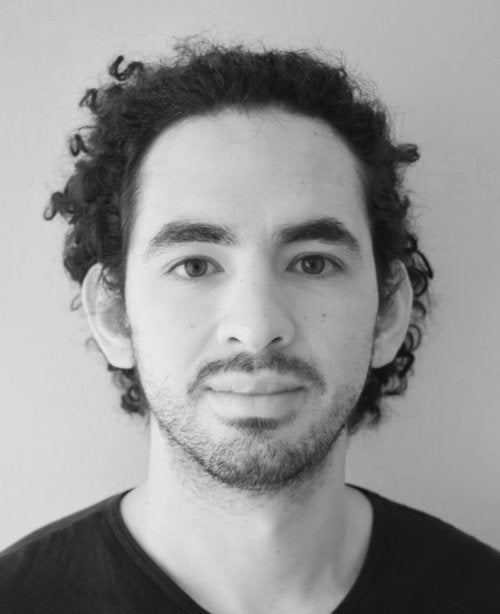 Marco Guagnelli is a Mexico City- born, Chicago-based artist who makes performance, installation, text, comunitary theatre and video. He is candidate of a M.F.A. in Performance Art at the School of the Art Institute of Chicago (2024). His topics are linked to the defense of human rights, relationship with nature and gender. His work with specific communities integrates testimonies by protagonists in the stage. He has been a beneficiary of the mexican goverment grant Fonca in 2017 and 2019 and 2022. In 2021 he was awarded by the Prince Claus Seed Award (Netherlands).

mfguagnelli.com
---
Jan Menafee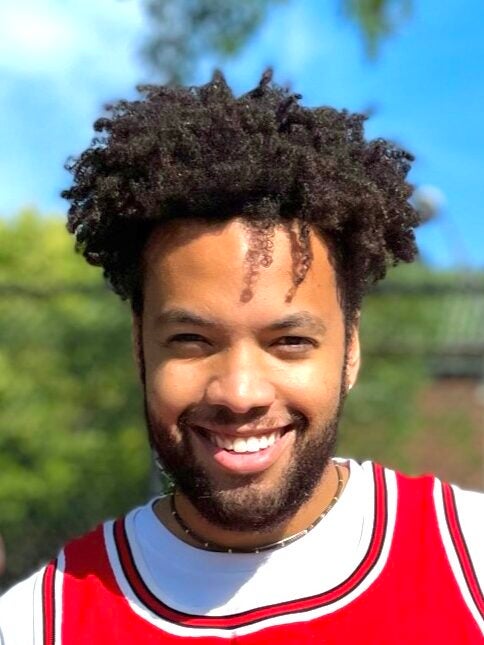 Jan Menafee is a poet, podcaster, and educational designer based in Chicago, IL and Washington D.C. He loves to create and collaborate in the waters of Black culture, ecology, and community building.
---
Nina Angela Mercer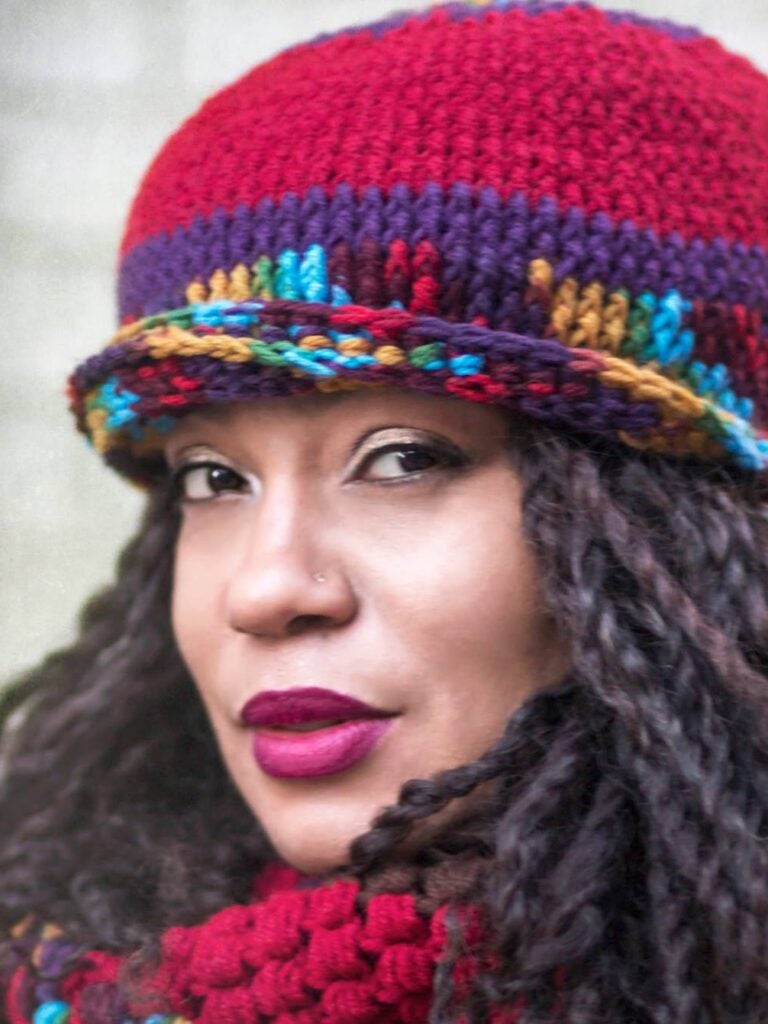 Interdisciplinary artist, dramaturg, and scholar Nina Angela Mercer's plays include GUTTA
BEAUTIFUL; ITAGUA MEJI: A ROAD AND A PRAYER; GYPSY AND THE BULLY DOOR;
MOTHER WIT AND WATER-BORN; and A COMPULSION FOR BREATHING.  She is currently the collaborating writer-performer for Urban Bush Women's HAINT BLU, a site responsive dance-theatre work. Nina is a multi-genre writer with work published in The Killens Review of Arts and Letters; Black Renaissance Noire; Continuum: The Journal of African Diaspora Drama, Theatre, and Performance; Performance Research Journal; A Gathering of the Tribes Journal; Black Girl Magic (Haymarket Press), Are You Entertained? Black Popular Culture in the 21 st  Century (Duke University Press), and Represent! New Plays for Multicultural Youth (Bloomsbury), and So We Can Know (Haymarket Press). Nina has taught at colleges and universities for over 20 years, including American University, Howard University, Medgar Evers College, and at The Beyond Identity Program at City College. Nina is a doctoral candidate of theatre and performance at The Graduate Center at the City University of New York. Her dissertation title is Transnational Ritual Poetics of Blackness in Performance. She was a 2021-2022 Schomburg Scholar in Residence. She is currently the inaugural Community Engagement Fellow at the Woodshed Center for Art, Thought, and Culture at The Racial Justice Institute at Georgetown University.
---
Alanna Mitchell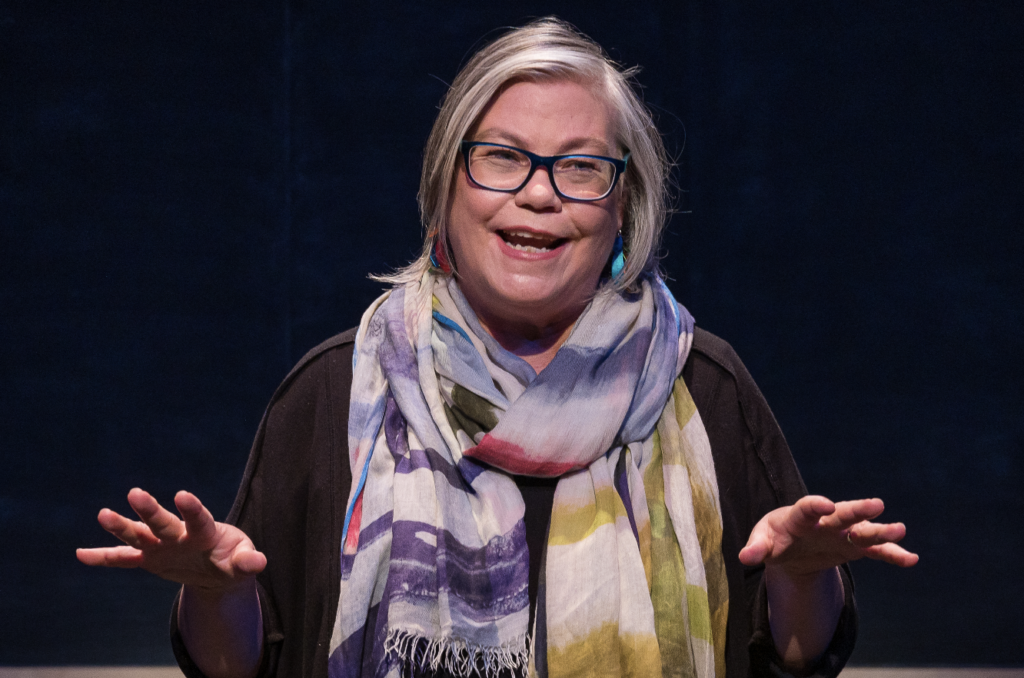 I am a journalist, author and playwright who writes a lot about the ocean, climate, and the dance of life on the planet. Also, physics. What I care about is democratizing information, linking it to trends in human culture and presenting it in multiple art forms.
alannamitchell.com
authory.com/AlannaMitchell
---
Anuradha Nehru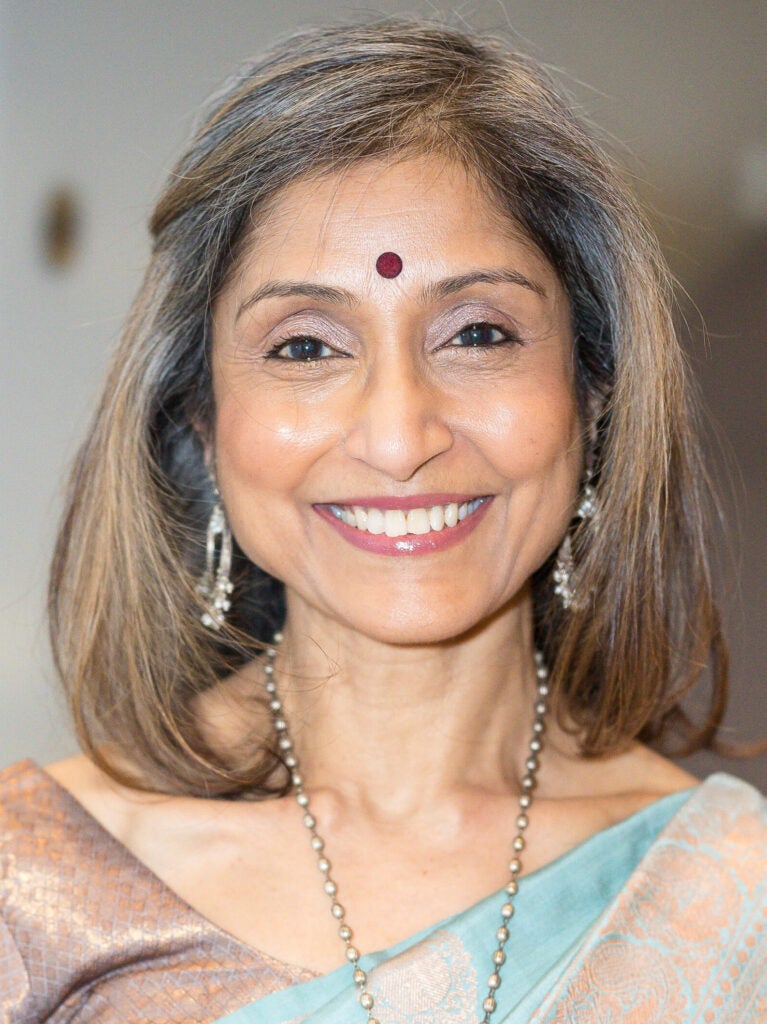 "Anuradha Nehru is the founder and artistic director of the Kalanidhi Dance School and Company. She oversees a staff of three, and teaches and manages daily classes in the school's Bethesda, MD and Ashburn, VA studios, as well as Kalanidhi's popular summer dance camps. She directs Kalanidhi Dance Company's annual artistic programming, which includes choreographing and presenting new work, conducting company rehearsals, and regularly collaborating with artists of other genres. Anuradha works closely with Kalanidhi's board of directors and advisory council to seamlessly integrate its artistic mission with its strategy for organizational growth.
An award-winning Kuchipudi dancer, teacher, and choreographer, Anuradha has taught for over twenty-five years in the United States and produced outstanding young classical dancers who are now dancing professionally. As a choreographer, Anuradha's work draws on her Kuchipudi training, but goes beyond traditional boundaries. Her most recent collaboration with Opera Lafayette in "Lalla Roukh", a 19th century French opera situated in India, was praised for blending seamlessly with the rest of the operatic action and for bringing beauty, grace, and the flavor of India to the production. Other major productions include, Yaatra, the historical ballet Bhagmati, and Why We Dance.
Anuradha has been recognized by the Governor of Maryland for her dedicated service to the arts and has been supported by the Maryland State Arts Council. She is a recipient of the Master/Apprentice grant from the Maryland State Arts Council and a "Teacher Recognition Certificate" from the National Foundation for Advancement in the Arts. In 2016, Anuradha received the Montgomery County Executive's Outstanding Artist Award for Excellence in the Arts and Humanities.
---
Jeannine kayembe Oro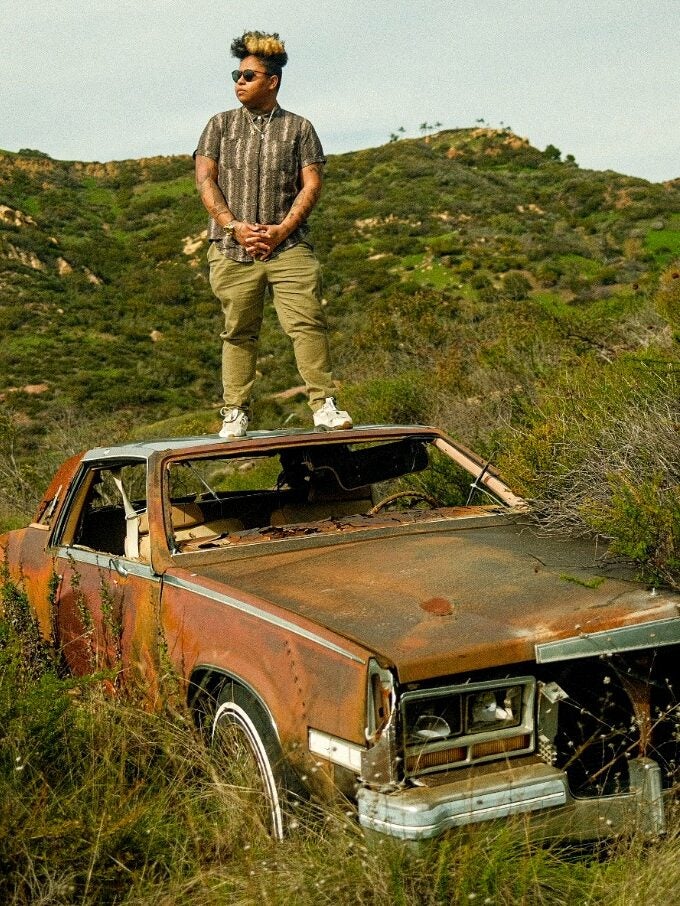 Jeannine kayembe (aka Oro5) Is an infinite media artist ranging from sound design to sustainable homestead building. Coming from a Filipino and Congolese background, they are committed doing Black and Asian solidarity work through cultural production.Currently as Oro 5 they are exploring the intersection of music and climate justice. Composing a range of music using blues ,soul,and hip hop mixed with nature based field sound . Oro 5s first released an EP entitled "EP.A"(environmental protection ancestral) can be found on all music streaming platforms. Follow them @oro5
---
Katie Pearl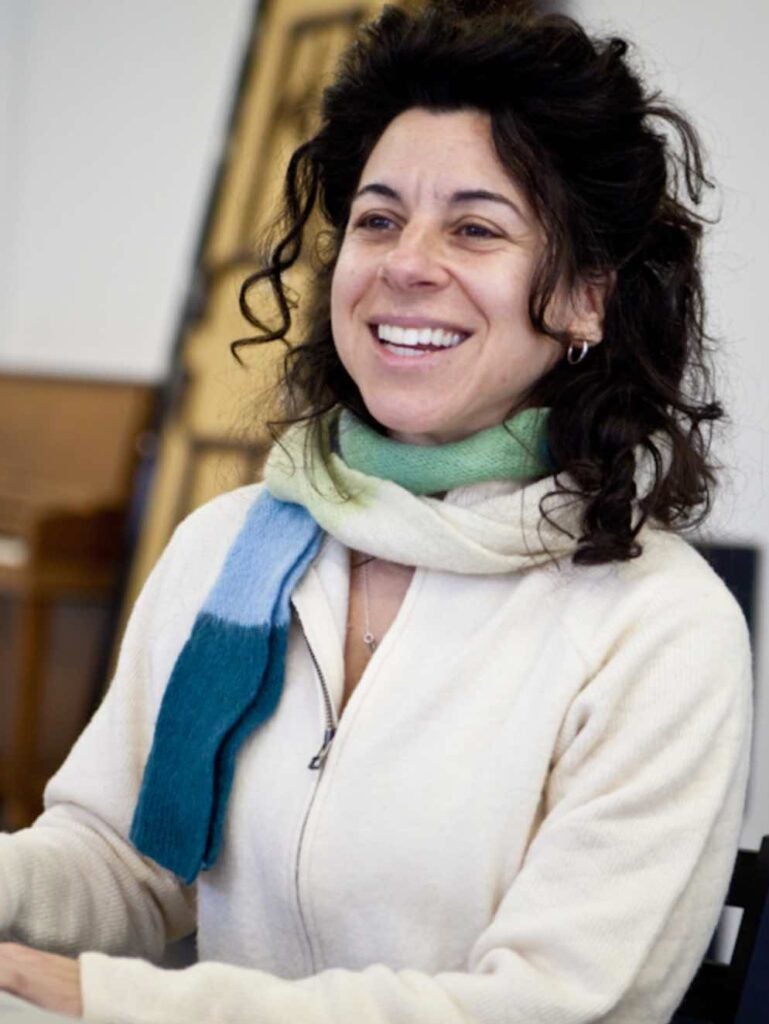 Director, performance-maker, educator; co-Artistic Director of PearlDamour. My work is grounded in the values of imagination, hospitality and play, and shaped by the conviction that personal encounter and creative exchange are necessary to a humane world. I experiment with form: each new project discovers and uncovers structures and strategies for moving audiences towards connectivity and community. Professor at Wesleyan University (directing, collaborative practices, theater making and climate). Project currently touring: Ocean Filibuster.
www.katiepearl.com
www.pearldamour.com
www.oceanfilibuster.com
---
Samuel Rubin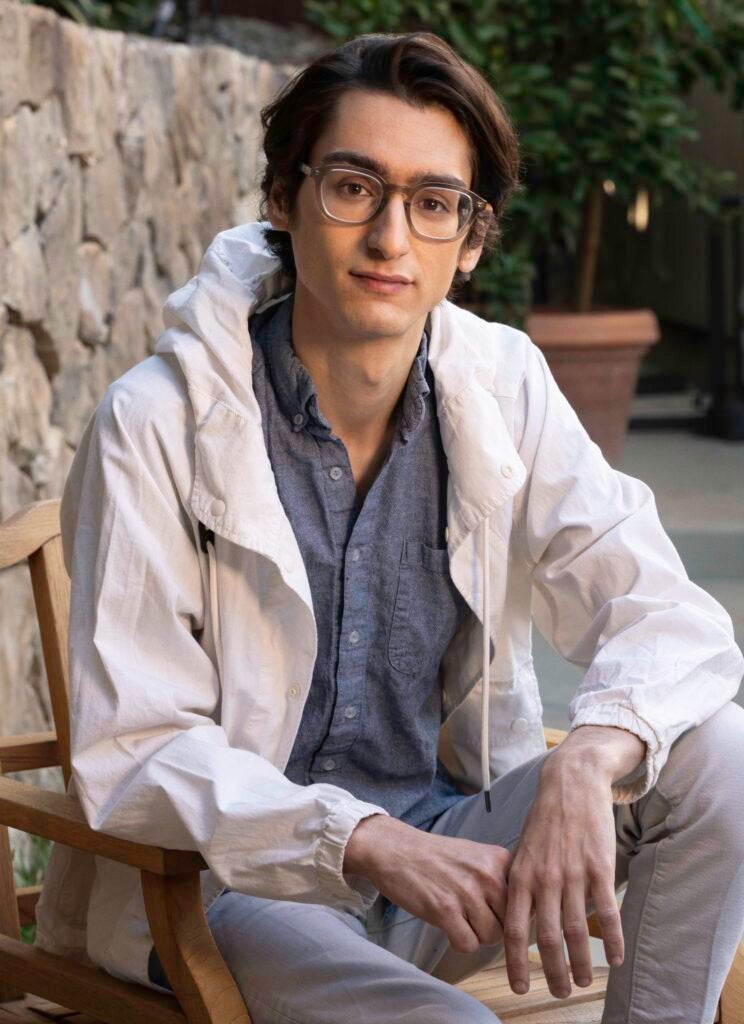 Samuel Rubin is the co-founder of YEA! Impact, a social impact agency rooted in the power of grassroots community-organizing and storytelling, and the Hollywood Climate Summit, an international annual gathering that fosters multigenerational and youth-led story-driven efforts to showcase environmental action in the entertainment industry.
Born and raised in Barcelona, Samuel began producing films to ignite positive change. His first feature-length documentary, "Colis Suspect" (2017), unpacks border security and received the Best First Film Prize at Tetouan's Film Festival. Samuel received a B.A. in Film and Television at UCLA and worked at DeLite! Media, Prodigium Pictures and Good Docs.
He served as the Chief Impact Officer at YEA! for 3+ years where he oversaw campaigns such as Can You Hear Us? for Hulu's "I Am Greta," and previously, "Youth v Gov" on Netflix, and "Since I Been Down" on Sundance Now. In 2021, he developed the impact strategy for the Good Energy Playbook, leveraging his expertise in intergenerational and climate storytelling.
Currently, Samuel serves in the Convening Team of the UNFCCC sectoral initiative for climate action in the Film & TV industry and has been included in the 2022 Grist 50 Fixers list for his role in flipping the script on climate change within Hollywood.
---
Guerrero M. Saño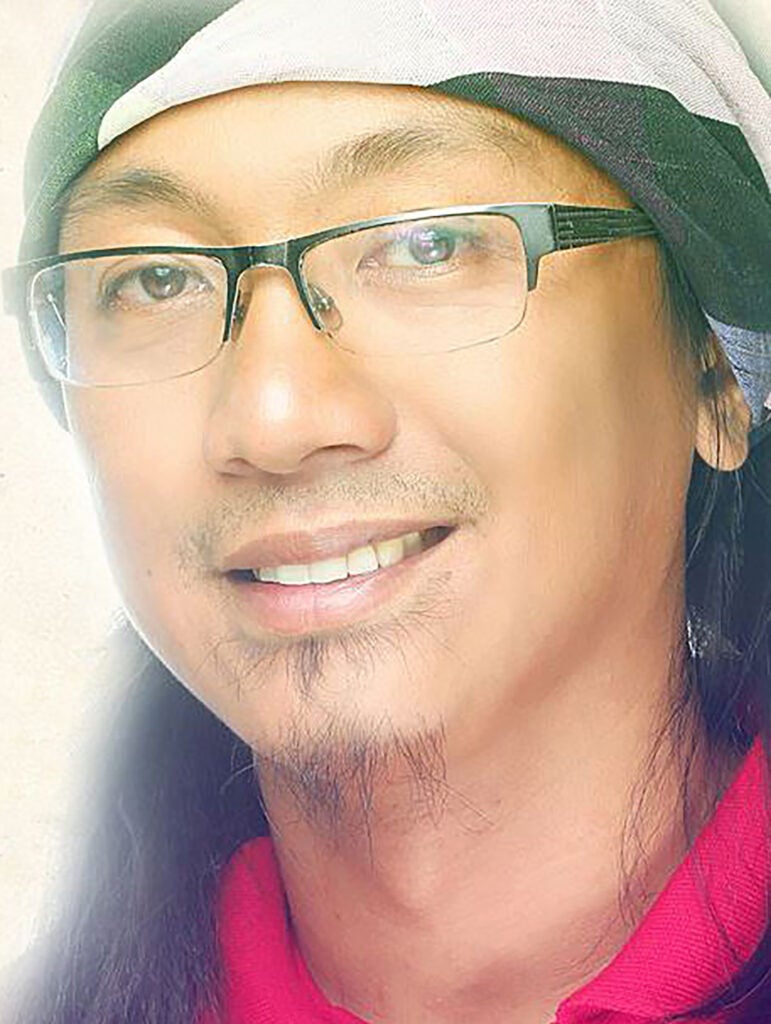 A.G. is a renowned and multi-awarded Filipino Artivist who has painted more than 1000 murals in 16 countries depicting peace and environment.
He was a fellow for the US State Department's International Visitors Leadership Program for emerging global leaders for its "Arts for Social Change" program where 18 artists from 18 countries where brought together for a cultural exchange fellowship in the US.
In the early months of the pandemic lockdown, A.G. conducted online public art sessions and was recognized for his efforts at the Geny Lopez Jr. Awards' Modern Hero-2020.
He is a founding member of DAKILA, Artists' Collective for Modern Heroism; Dolphins Love Freedom, a street art movement that attracted more than 200,000 volunteer painters from more than 65 countries, creating public murals for the environment; Balyena.org, an NGO for marine mammal research; and Climate Pilgrimage, a movement dedicated to walking thousands of kilometers across Asia-Pacific and Europe to connect with communities to create dialogue and grassroots climate action.
In 2017, Ein Weltz Netz, a group of German NGO's brought A.G. to Germany as the only Filipino to take part in the UN SDG's campaign where 17 artists from the Global South painted 17 Murals depicting 17 SDGs in 17 German cities.
He is a WWF Hero For The Environment recipient, a Climate Reality Project Climate Leadership awardee, RARE Blue Pride awardee, US State Department Environmental Activism honoree.
He has been involved in conservation work for the past 24 years and was the first photographer of the WWF Humpback Whale Research and Conservation Project.
He once led the painting of the longest peace mural in the world.
He survived Haiyan, the strongest Typhoon in human history.
He dreams of painting an artwork in outer space.
He has planted more than 50,000 trees… And is not stopping anytime soon.
rare.org/inspiring-human-nature/ag-sano/
---
Kiyo Gutierrez Trapero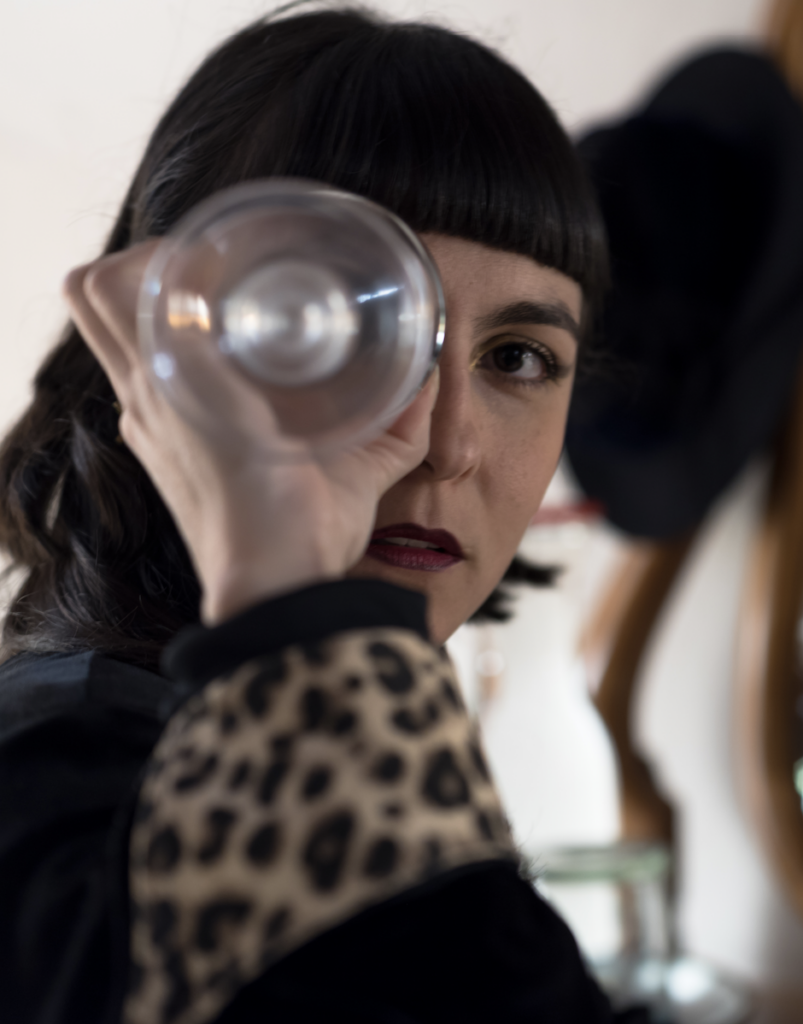 Kiyo Gutiérrez is a Mexican performance artist based in Guadalajara. She studied history because she wanted to understand where she was standing. But she couldn't find any answers in heteropatriarchal narratives. Then she discovered her path was in the body and it's potential as a tool of resistance. She started doing performance art as a reaction against the brutal Mexican reality, which is a violent one, full of femicides, disappearances, and a constant and insatiable looting towards nature. She draws on multiple mediums including video, photography, dance, poetry, sculpture and sound. Ecofeminist, provocative, earthy, political, her performance pieces question established order and power, and explore the ties between female oppression and the destructive exploitation of Planet Earth.

Kiyo performs often in public spaces and has participated in International Performance Festivals and exhibitions in Mexico, Colombia, Bolivia, Spain and the United States. She also participated in Debates, an editorial project for Colección Cisneros, is a current Fellow at the Laboratory for Global Performance and Politics of Georgetown University and recipient of the Franklin Furnace Fund 2022-2023. She is currently exploring the possibility of multispecies alliances and is working in collaboration with oceans, rivers and pollinators.
---
Dr. letef "DJ Caven" Vita
Dr. Ietef "DJ Cavem" Vita is a Grammy-nominated Music educator, father of eco-hip hop, Co-founder of "Plantega, and a Celebrity Vegan chef with a Ph.D. in urban ecology. Seen in Leonardo DiCaprio's documentary called ( Ice on fire ). This "Thrillist Hero award" winner was mentioned in Forbes, Oprah & People magazine for songs about climate action & Food justice. KONCRETE GARDEN is an interactive organic seed pack Album with the QR code and growing instructions to spur listeners into action in urban farming.
---
Organizers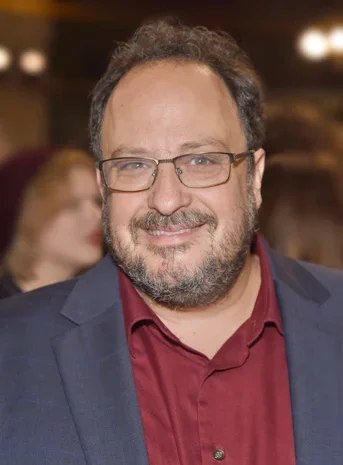 Derek Goldman
Dr. Derek Goldman is Artistic and Executive Director and co-Founder of the Laboratory for Global Performance and Politics at Georgetown University, with the mission of humanizing global politics through the power of performance. Over 18 years at Georgetown, he has served as Chair of the Department of Performing Arts, Director of the Theater & Performance Studies Program and Artistic Director of the Davis Performing Arts Center, and Professor Goldman also holds a joint appointment as Professor of Culture, Politics & Global Performance in GU's School of Foreign Service.  He is an award-winning stage director, playwright/adapter, scholar, producer, and developer of new work, whose work has been seen throughout the US, off-Broadway, and internationally. He is the author of more than 30 professionally produced plays and adaptations and he has directed over 100 productions  He is a member of the Board of Directors of Theatre Communications Group (TCG); Vice-President of UNESCO's International Theatre Institute, and Founding Director of the Global Network of Higher Education in the Performing Arts. He holds a Ph.D. in Performance Studies from Northwestern University, and he received the President's Award for Distinguished Scholar-Teachers at Georgetown and the Provost's Award for Innovation in Teaching for his work as creator of In Your Shoes, an internationally recognized groundbreaking model for using performance to counter polarization. He is the director and co-author of the internationally celebrated production Remember This: The Lesson of Jan Karski, starring David Strathairn, as well as co-director of the feature film adaptation Remember This.
---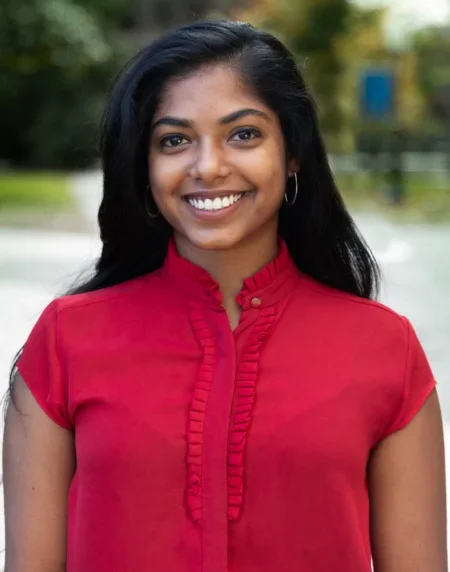 Ashanee Kottage
Ashanee Kottage is a Post-Baccalaureate Fellow at the Earth Commons and the Laboratory for Global Performance and Politics. She is inspired by her experience growing up in Sri Lanka, a beautiful tropical island, and embraces the responsibility to be a steward for homes, her's, and others, that bear severe and disproportionate consequences of climate change. She is a scientist, activist, and storyteller concerned about the security of this earth and the security of people. She is working towards decolonizing conservation, effective science communication, and marrying rigorous scientific research with empathy, embodiment, and performance.
---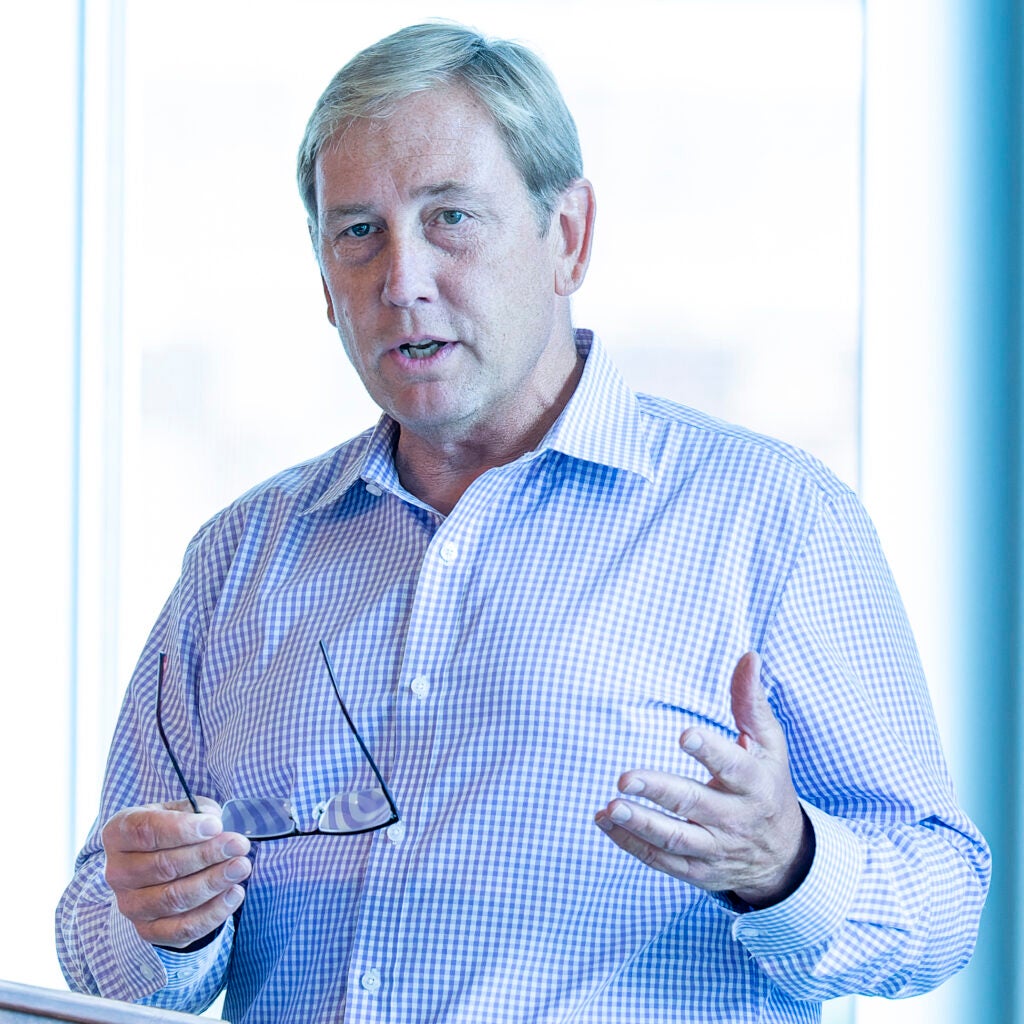 Pete Marra
Pete Marra is the Director of the Earth Commons and Laudato Si' Professor of Biology and the Environment at Georgetown University. Pete uses birds to help us define and understand broad environmental issues, tackling contemporary conservation challenges by addressing fundamental knowledge gaps at the intersection of ornithology, ecology and conservation biology. His transformative work—including quantifying the loss of 3 billion birds from North America, the impacts of climate change, the astounding ecological destruction of outdoor cats and emerging diseases such as West Nile virus—explores the interaction between humans and our environment and poses critical questions to humanity about the environmental costs of urbanization and globalization. His work spans biology, engineering, physiology, and biogeochemistry, and has helped ignite new research into the study of full life cycles of migratory animals while furthering technological advances, including the use of genetics, stable isotopes and remote tracking technologies. Marra uses integrative techniques and rigorous quantitative approaches, leveraging data to link fundamental ecological advances to address conservation problems and reimagine approaches that inform policy. 55 current and former students and his position as founding director of the Earth Commons—Georgetown University's new institute for environment and sustainability—demonstrate Marra's dedication to moving research to implementation and educating the next generation of diverse scientists.
Pete comes to Georgetown University after a 20-year career at the Smithsonian Institution, most recently as Director of the Migratory Bird Center. He has a Ph.D. from Dartmouth College and has authored over 260 peer-reviewed papers published in journals such as Science, Nature and Conservation Biology on various aspects of the biology and conservation of birds and other animals, as well as on topics as broad as urban disease ecology. He co-edited the frequently cited book, Birds of Two Worlds, and recently published a second book, Cat Wars: The Devastating Consequences of Cuddly Killer. Pete lives in Takoma Park with his wife and two kids, is an avid fisherman, a gardener and cook.
---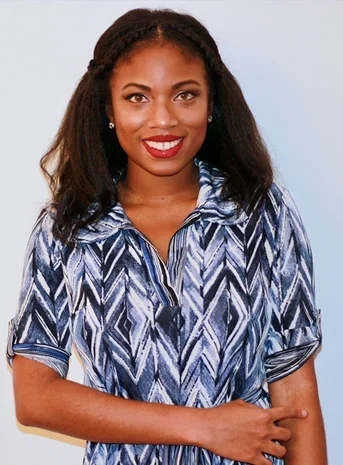 Ersian François
Ersian François is the General Manager and an Associate Producer of the Laboratory for Global Performance & Politics. A native of Trinidad and Tobago, Ersian is a creative solution seeker and arts advocate. She is the co-creator of the acclaimed family program Opera Starts with Oh! Online, and previously worked with Opera Lafayette as their Community Partnerships and Engagement Manager, where she collaborated with The Folger Shakespeare Library, The Avalon Theatre, and the Bowie Center for Performing Arts to create community-centric events. While living in Paris, Ersian worked with the Choir and Orchestra of Sorbonne Universities, Jérémie Rhorer's Le Cercle de l'Harmonie and Raphael Pichon's Pygmalion. She is bilingual and is a co-founder of Karaïb Festival in Ile-de-France. She holds an MA in Music Administration and Management from Sorbonne Université.