Hoya Harvest Garden
The Hoya Harvest Garden is creating a sense of shared responsibility around sustainable food systems by integrating farming spaces into the campus, generating food for the community, hands-on learning experiences, and dialogue around human impacts and food production.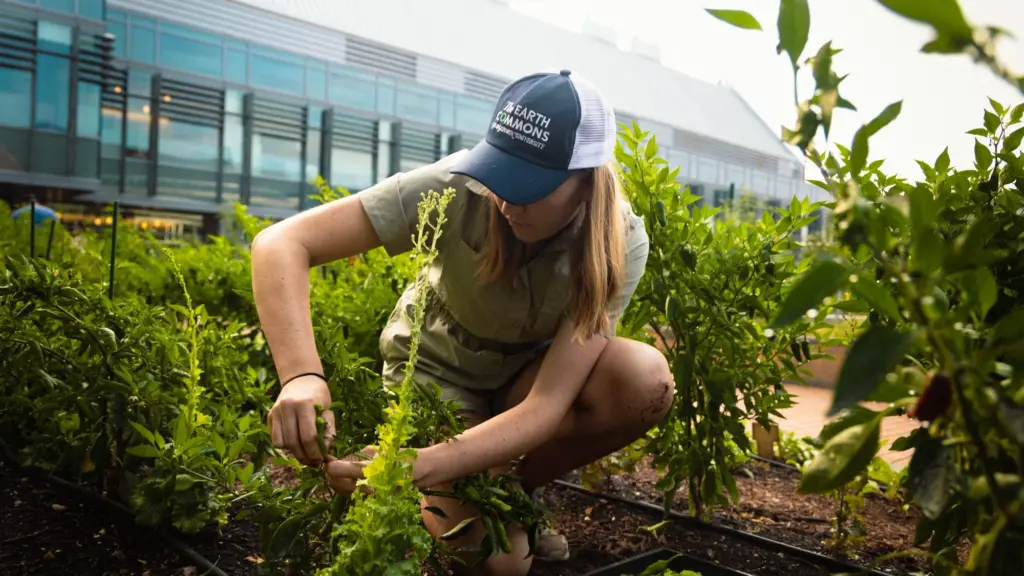 A Not-So-Secret Garden That Whets More Than Appetites
The Hoya Harvest Garden may look like a garden, but it's much more. The living laboratory generates fresh produce for Georgetown's food pantry and offers hands-on learning experiences for students.
Read the story on Georgetown.edu
About the Hoya Harvest Garden
The Hoya Harvest Garden invites the community to learn about alternatives to conventional food systems widely acknowledged as having negative environmental and social impacts. Food production is responsible for more than a fourth of global greenhouse gas emissions, mass deforestation and topsoil loss, and waterways polluted by excessive fertilizers and pesticides. At the same time, food security is increasingly at risk due to climate change and millions of people remain food-insecure. In contrast, the Hoya Harvest Garden centers sustainable approaches to nourishing communities. Students will be able to take part in internships, capstone projects, and volunteer opportunities as well as workshops and community lectures, all while being encouraged to think critically about food and the environment.
Current Conditions in the Garden
Collaboration and Community
The launch of Hoya Harvest is the product of collaborative planning with D.C. urban agriculture experts, on-campus partners, and community members, and strives to incorporate the wealth of knowledge and enthusiasm from the Georgetown community. The garden was planted in the spring of 2023 and managed using regenerative agriculture techniques to support both a thriving ecological community and a hearty harvest. Produce from the garden will be distributed via the Hoya Hub, Georgetown's on-campus food pantry, and other partners identified through the Center for Social Justice, at once honoring our Jesuit values of People for Others and Care for Our Common Home. 
Student Garden Stewards
"Abby is a sophomore in the School of Foreign Service studying Science, Technology, and International Affairs with minors in biology and French. When she isn't busy watering her excessive number of houseplants, she can be found doing a crossword puzzle or debating with the Philodemic Society. She is incredibly excited to use her years of farming and gardening experience to grow butternut squash in the Hoya Harvest garden, which she will use to make butternut squash and coconut milk soup."
"Charlotte is a junior in the College studying environmental biology, as well as education, inquiry, and justice (EDIJ). She is excited to spend a full growing season in DC and is looking forward to all the excitement, bugs, and color that it brings to the garden. Her favorite plant in the garden is the pickling cucumbers and she's hoping to perfect a pickle recipe this summer."
"Ella is from Ellicott City, Maryland. She is a sophomore in the College majoring in Environmental Biology. She is excited to be a part of the Hoya Harvest Garden because it will give her hands on experience and allow her to learn about agricultural sustainability, which is something she has not had the chance to learn about yet through her classes."
"Emma is a sophomore in the college studying computer science and minoring in environmental studies. She grew up in Charlottesville, Virginia, where she was surrounded by trees and wildlife. She is excited to learn about how much work and care goes into cultivating a garden so she can fully appreciate and be grateful for the food she eats."
"Chloe is a junior in the School of Health studying Global Health with a minor in French. She is from Evanston, IL (just outside of Chicago) and is excited to get hands on experience with urban farming in DC. She hopes to learn more about the uses of medicinal and edible plants, as well as how to make a delicious strawberry jam."
Get Involved
Thanks for your interest in the Hoya Harvest Garden! Here's how you can get your hands dirty at our on-campus farm.
We post upcoming volunteer hours, drop in hours and events in our google space! Sign up here.
At the beginning of each semester, we hire new Student Garden Stewards. Be sure and check our Work With Us page in the beginning of each fall!
We host events in the garden that often involve planting, weeding, and enjoying our outdoor space. Check out our upcoming events and sign up for our newsletter!
Gallery of Garden Growth!
Skip the following collection of 24 photos and continue to the content immediately following.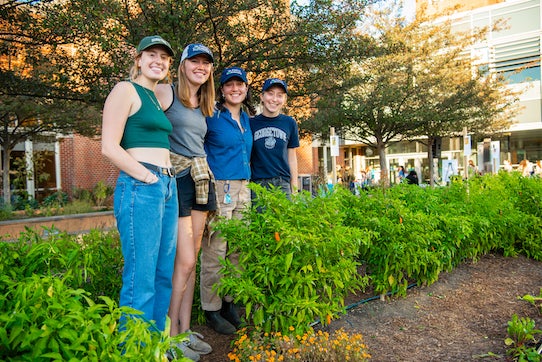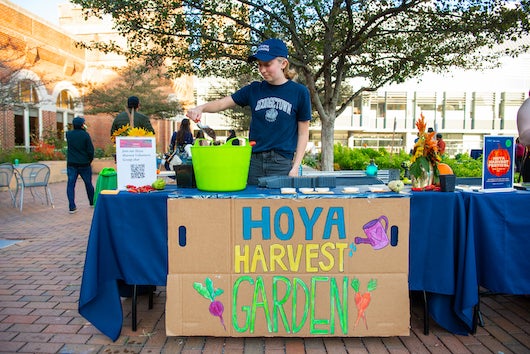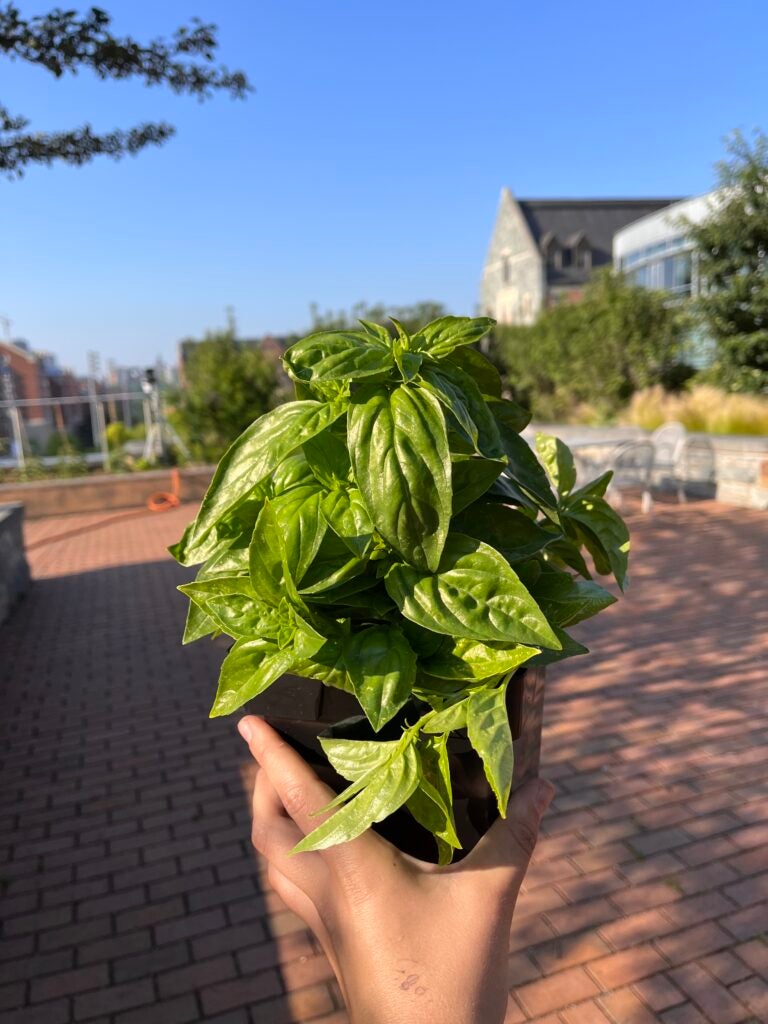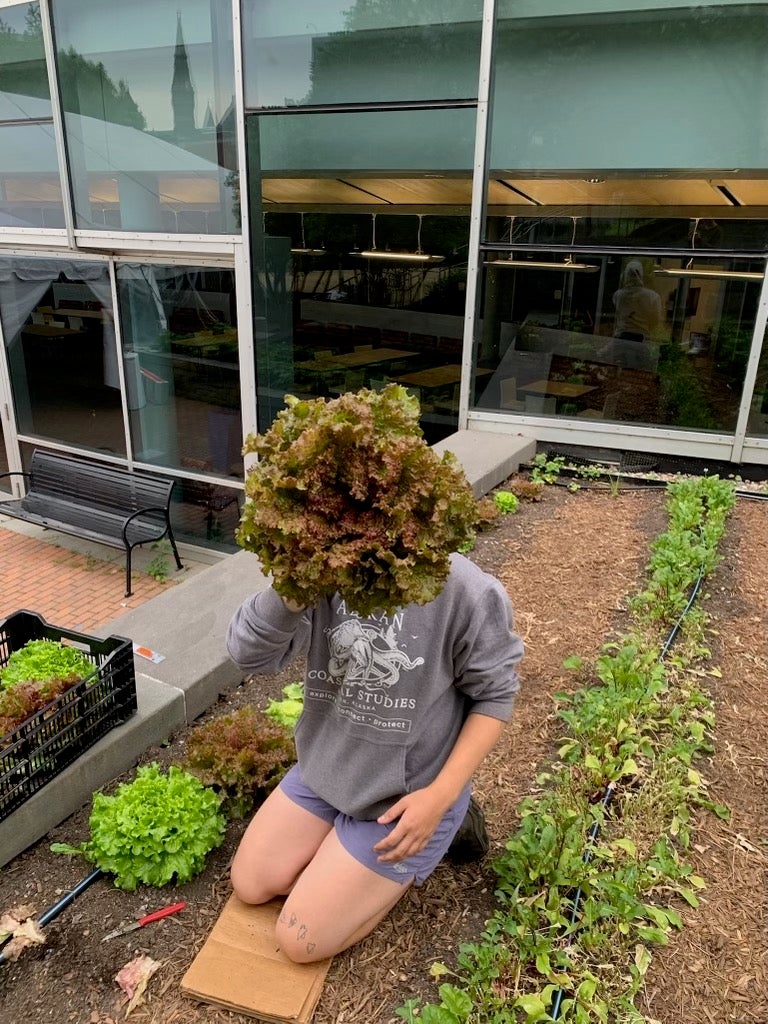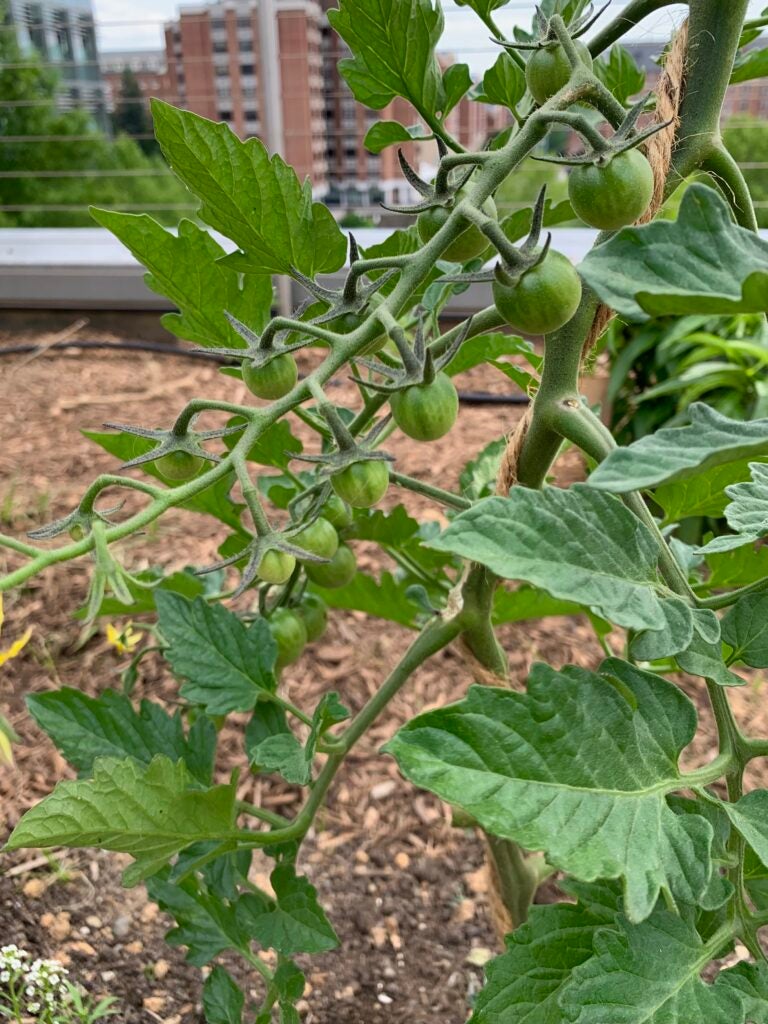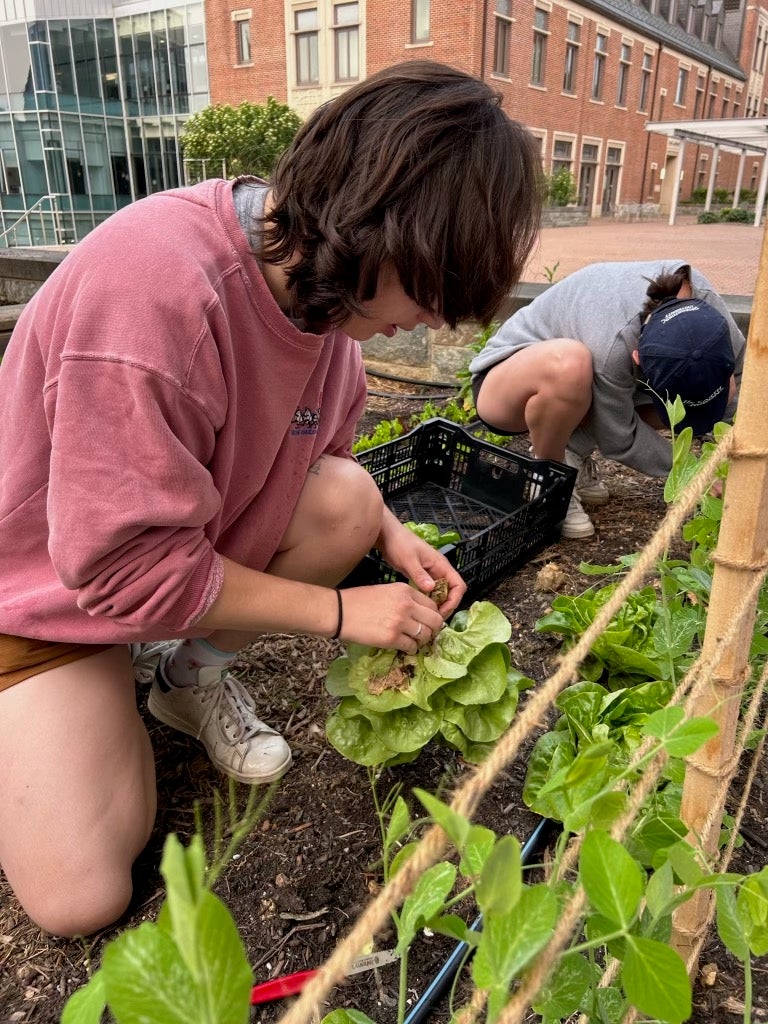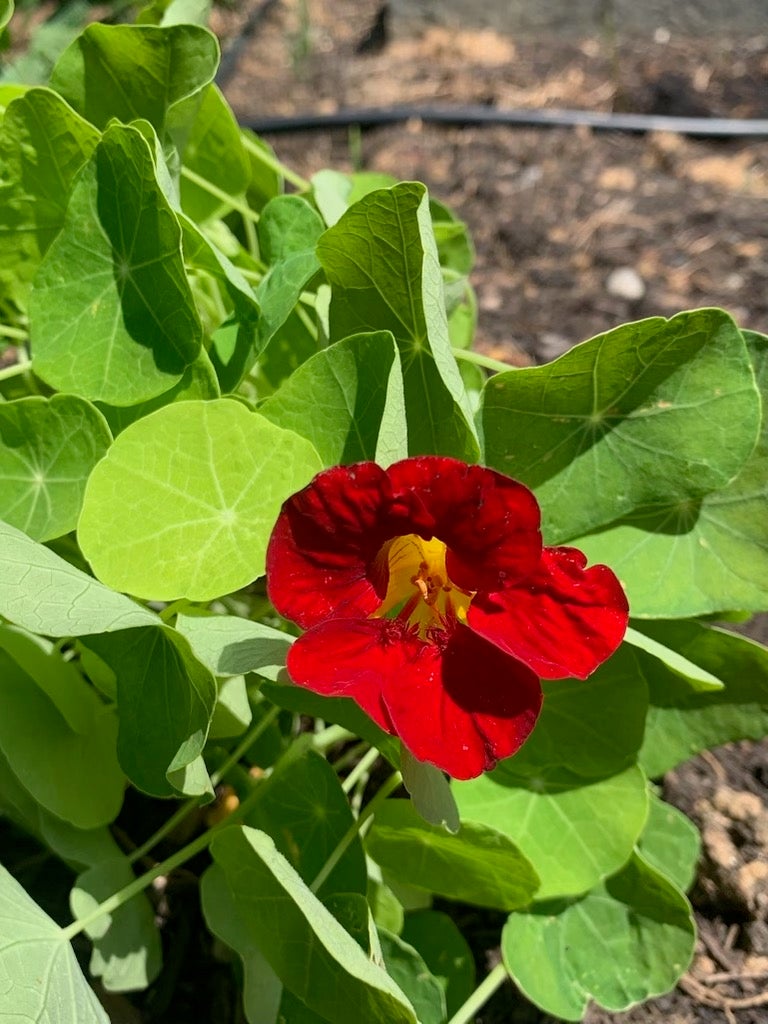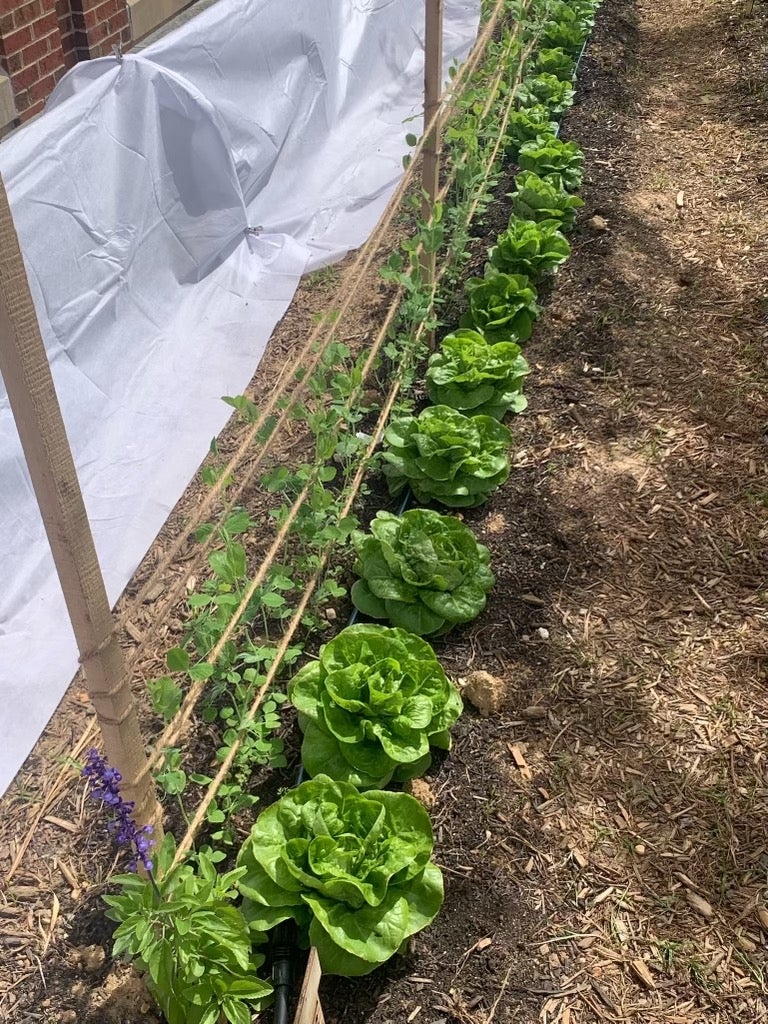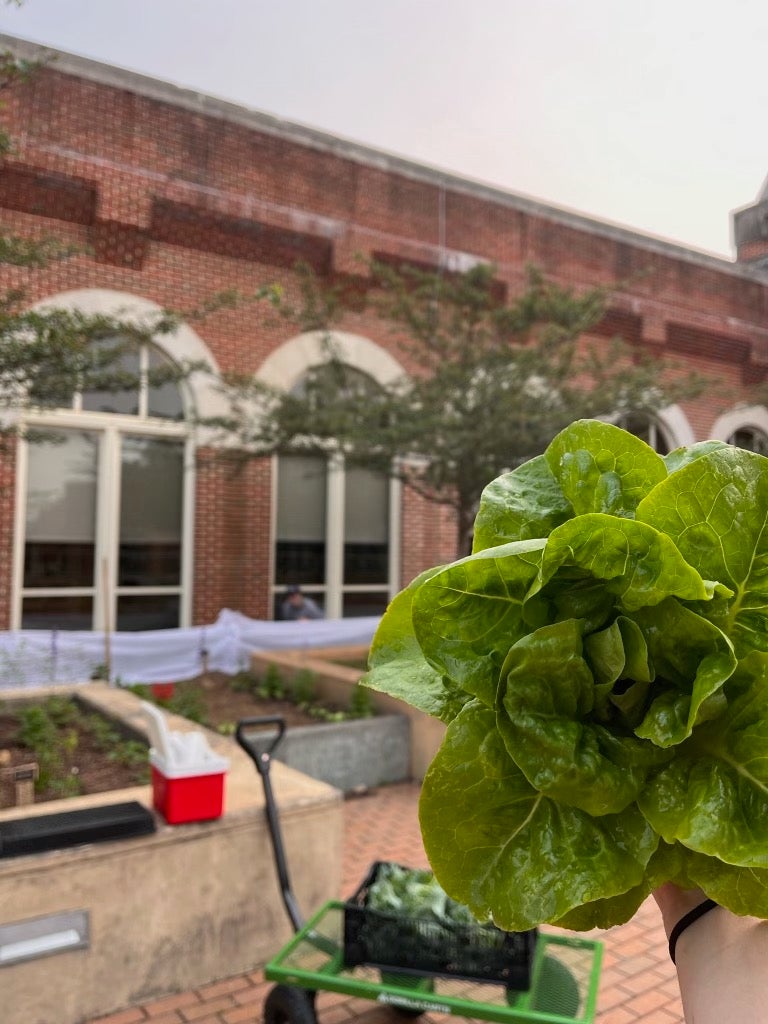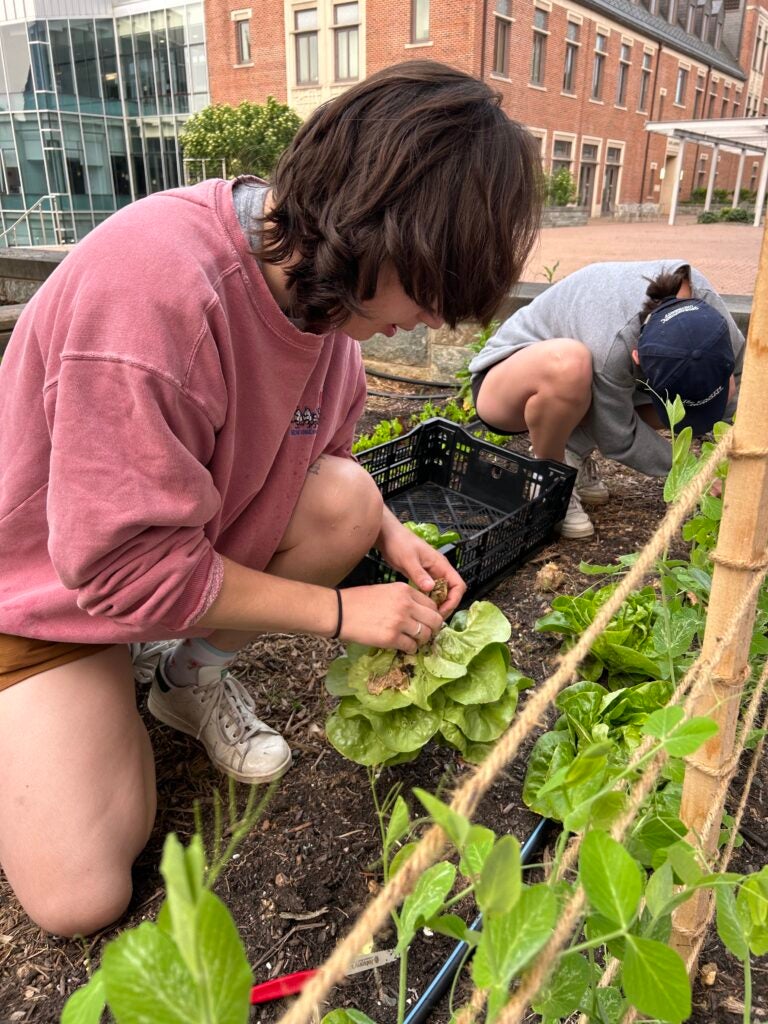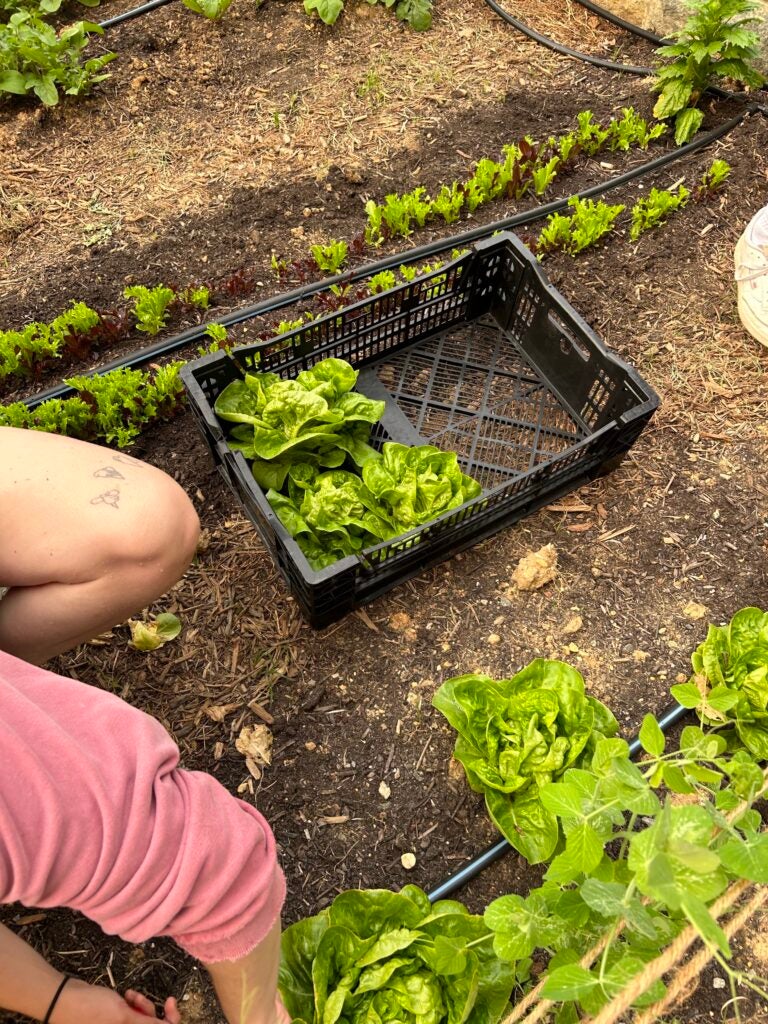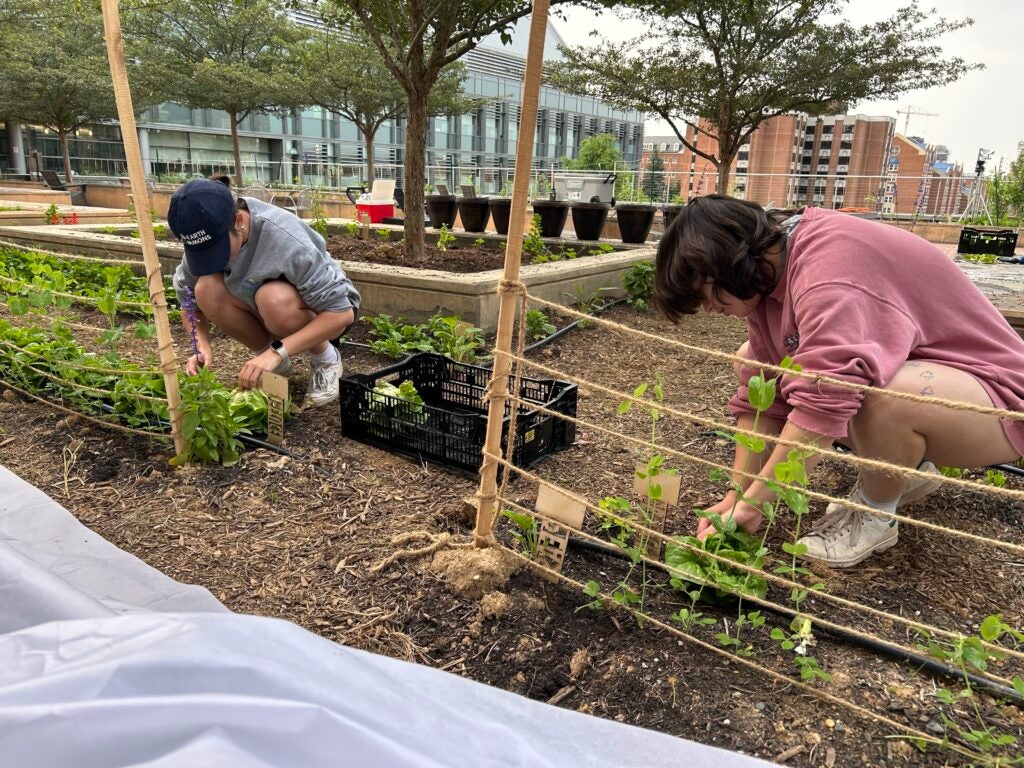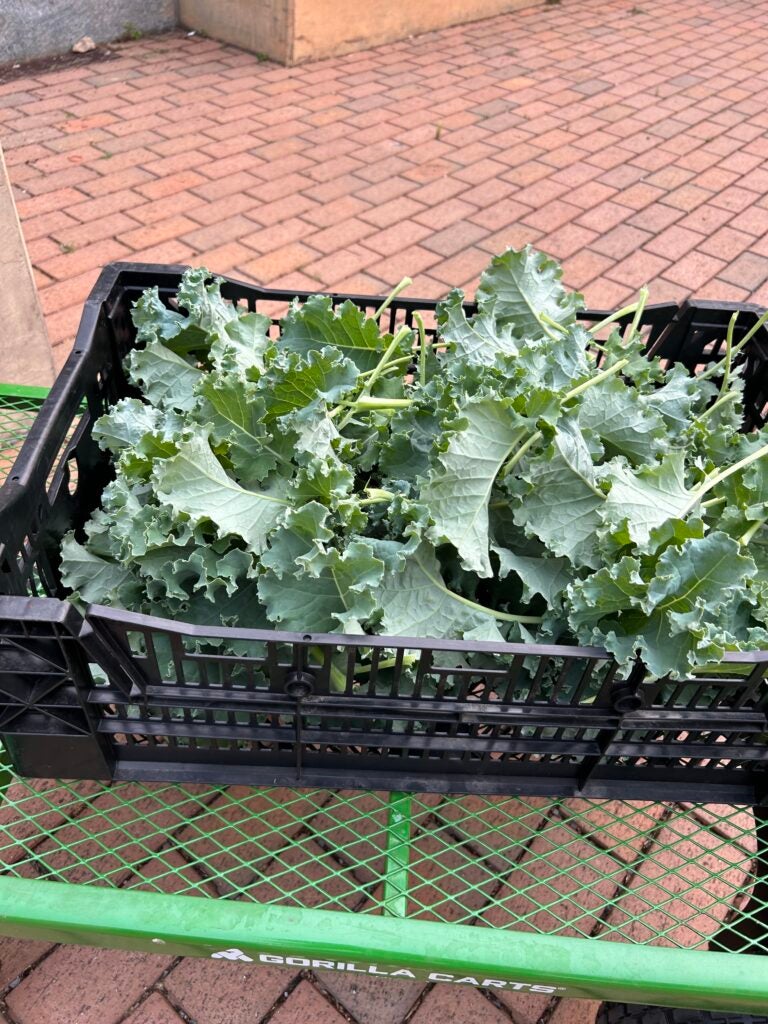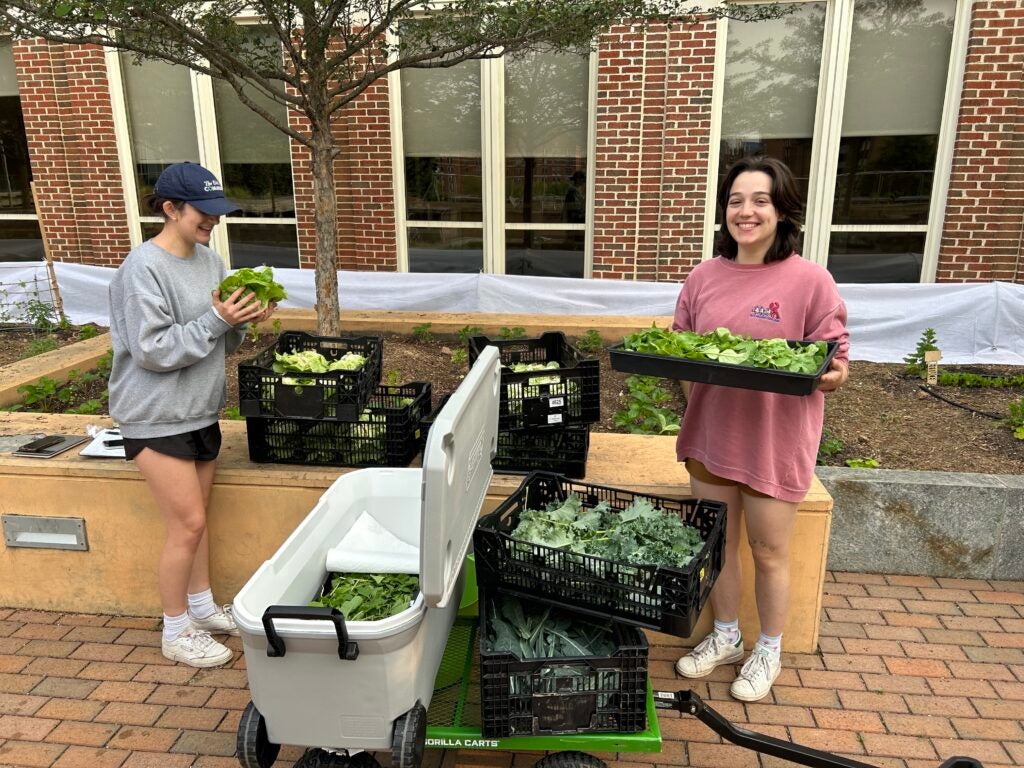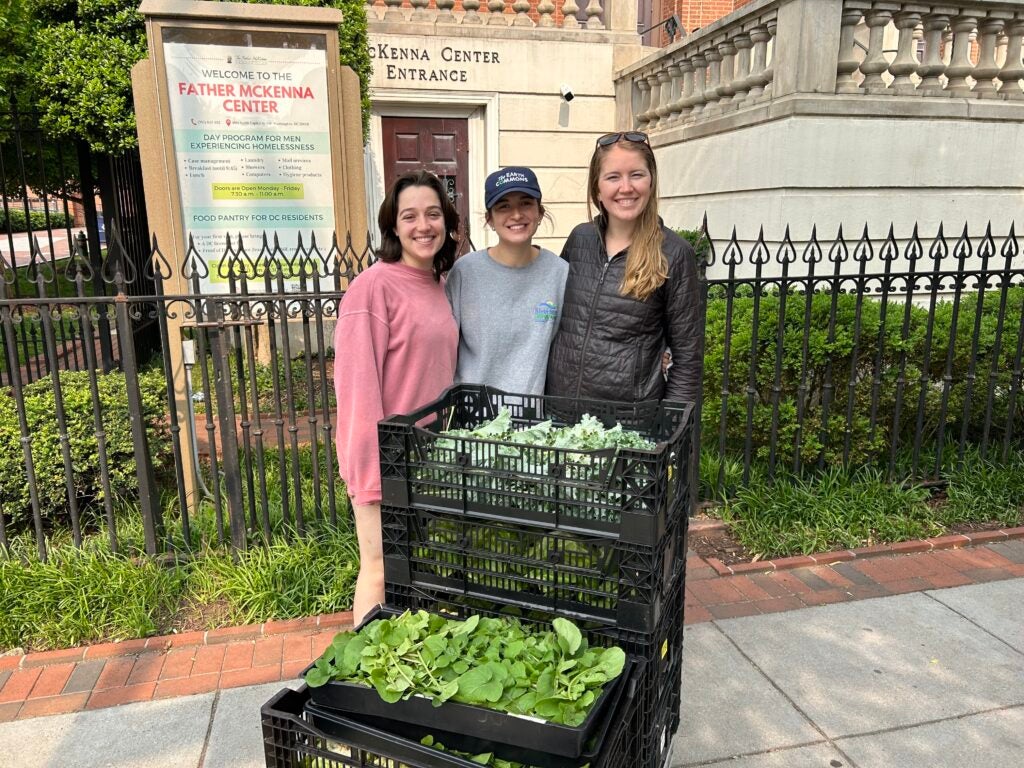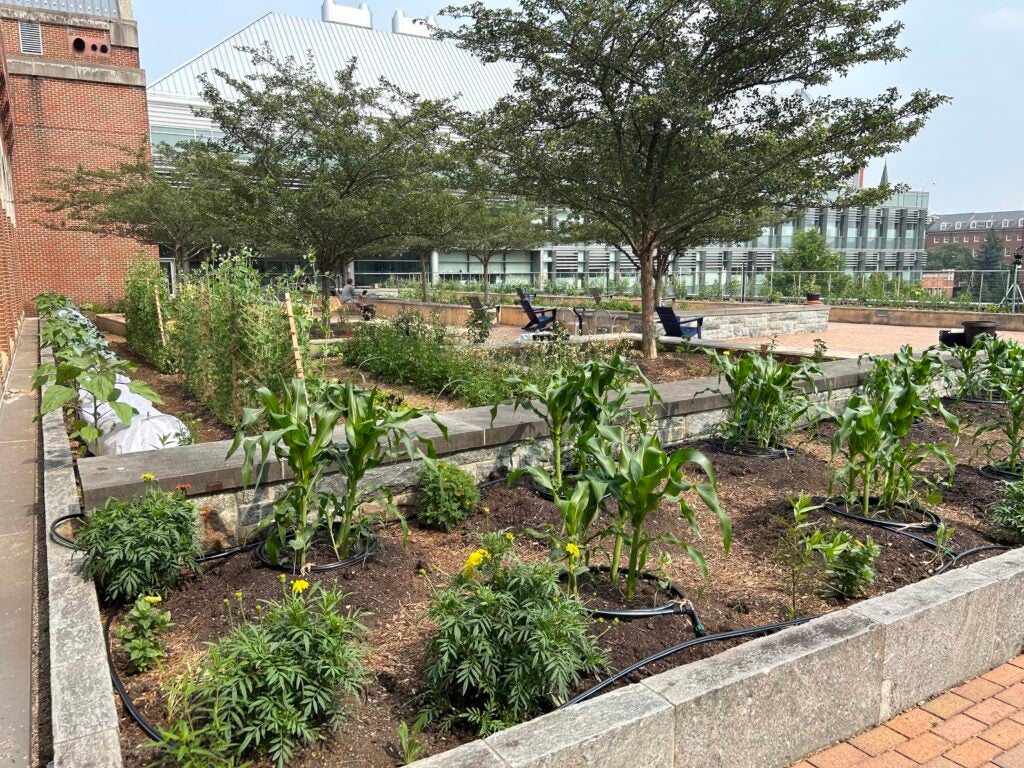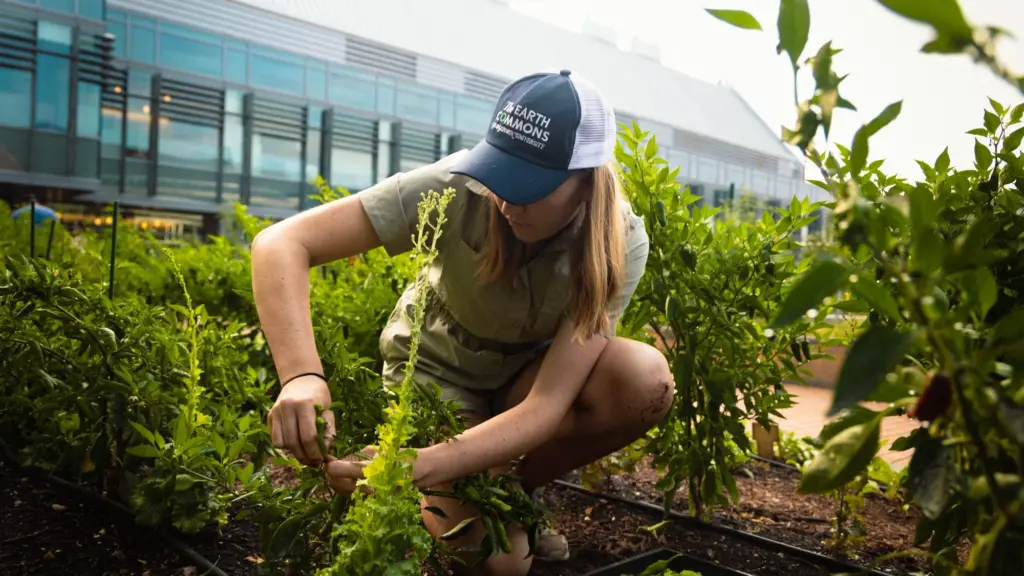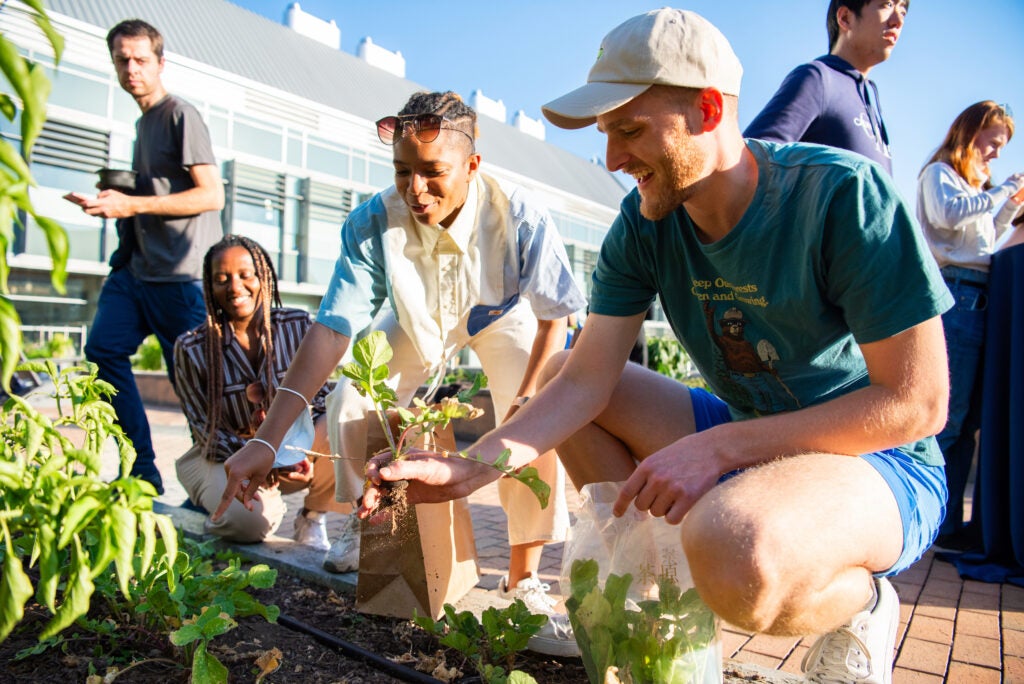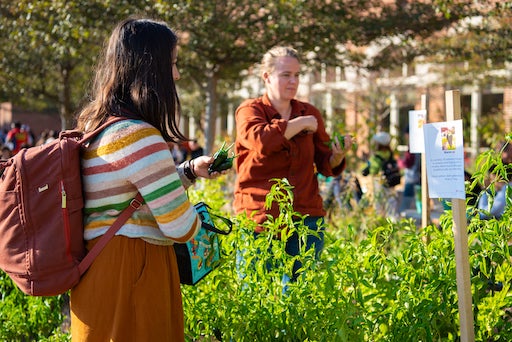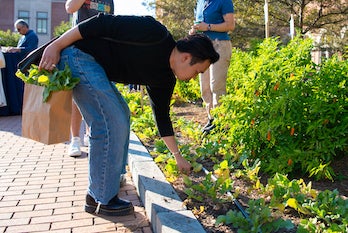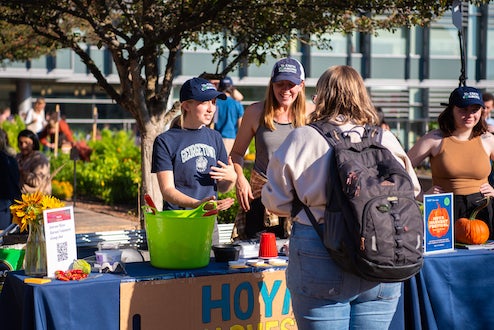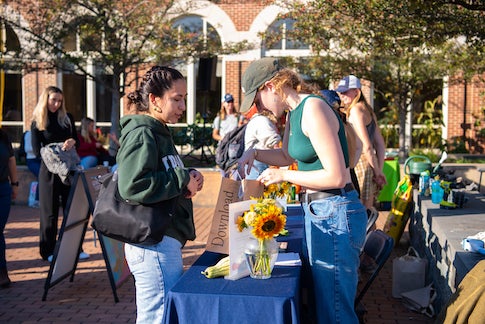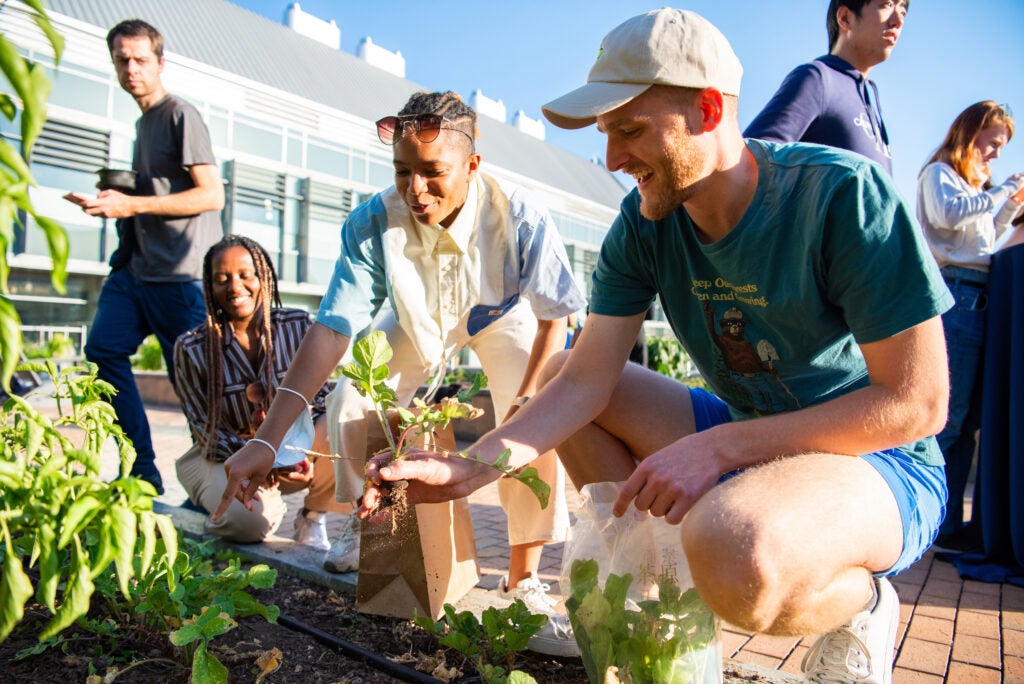 End of carousel collection.
Garden Practices
Our garden is pesticide-free and uses many sustainable practices, like cover cropping, minimal tilling, companion planting, insectary borders, crop rotation, drip irrigation, and more. Weather conditions are monitored through our on-site weather station.
Skip the following collection of 8 photos and continue to the content immediately following.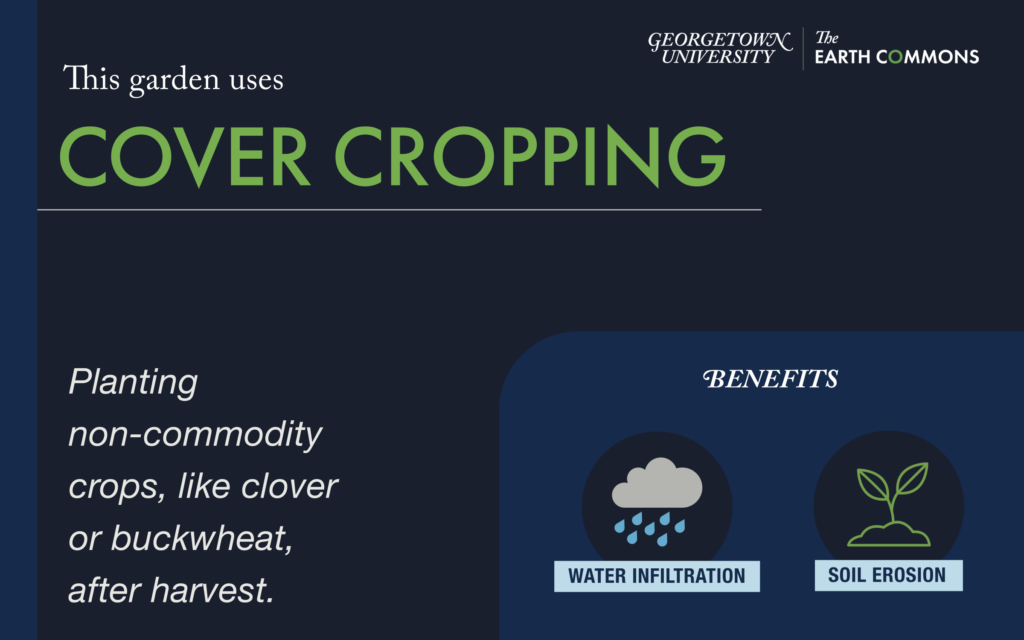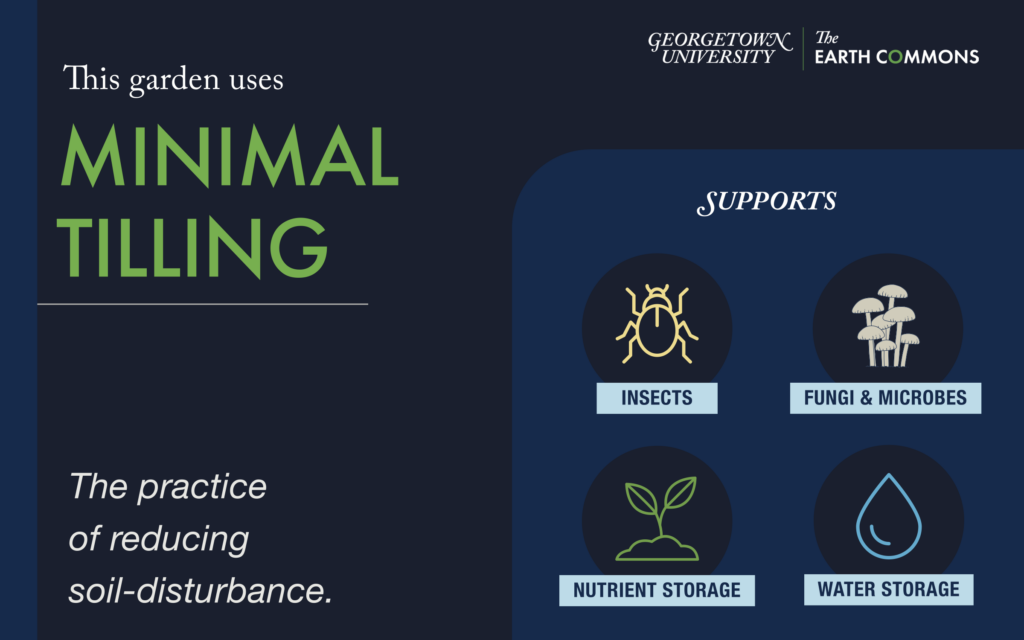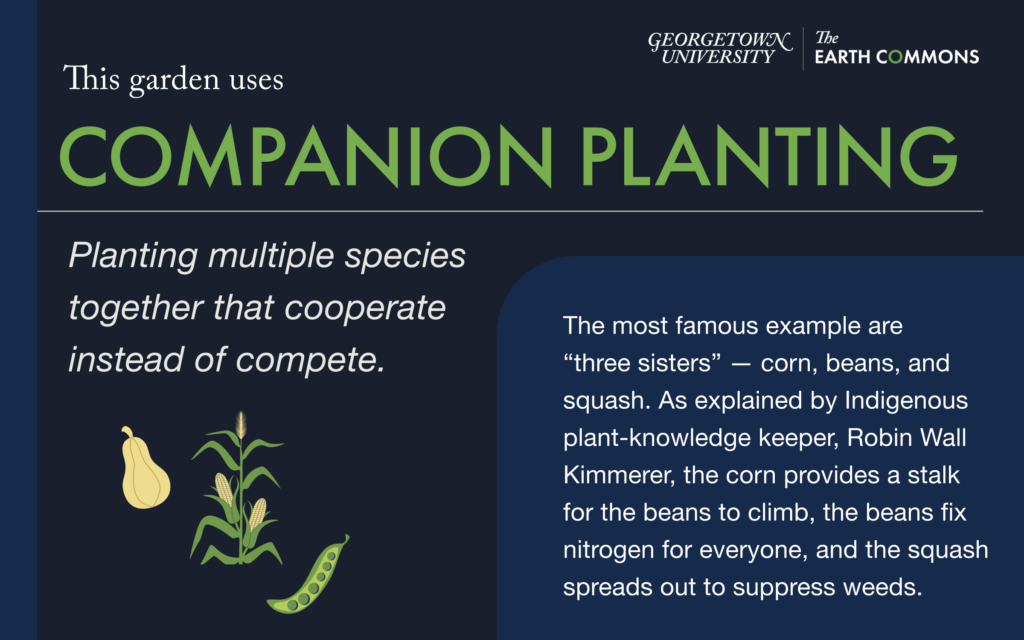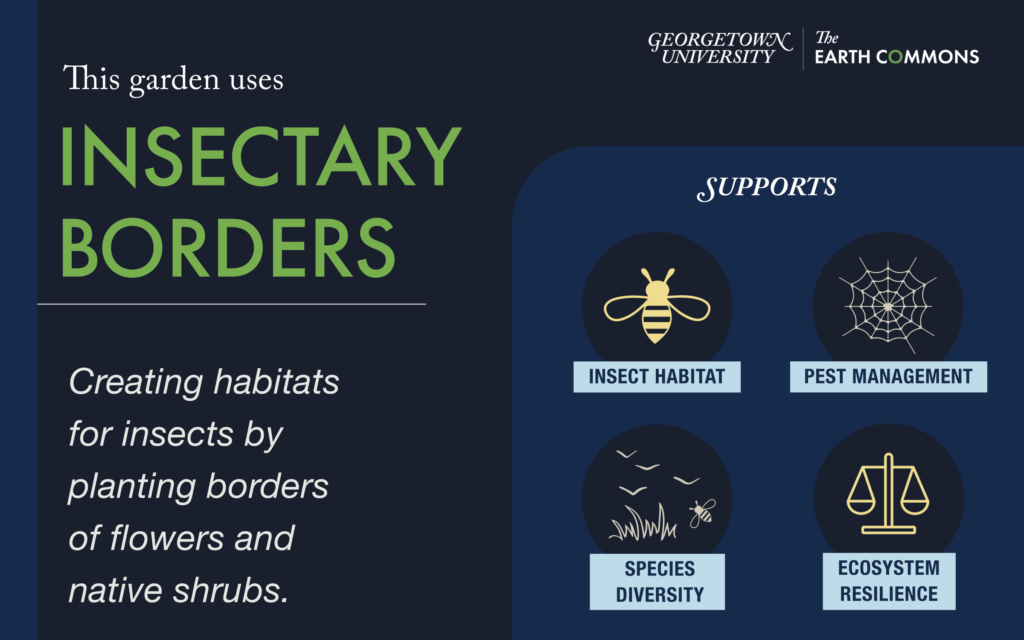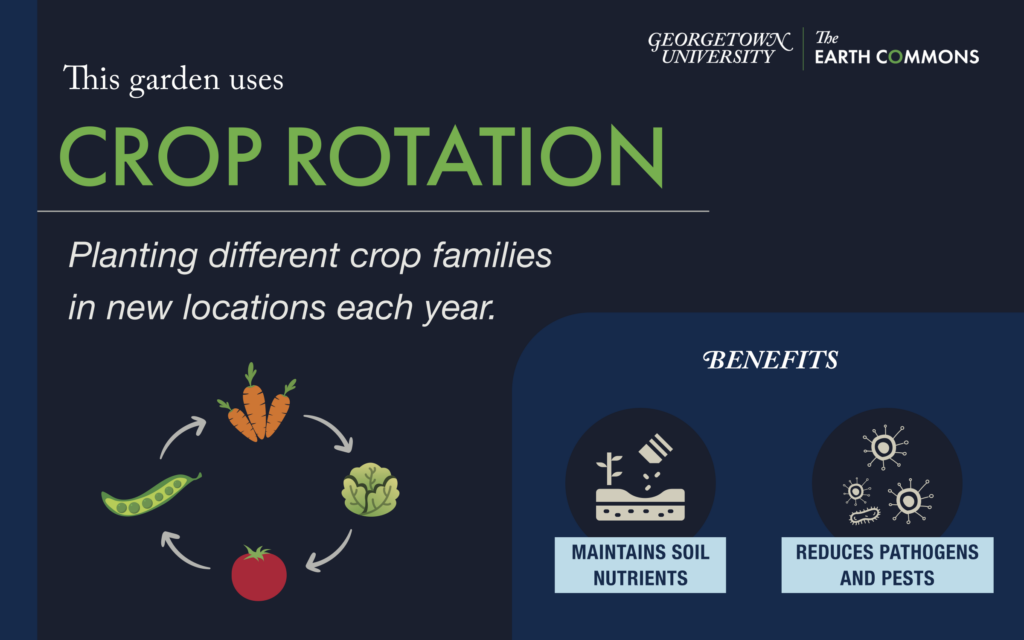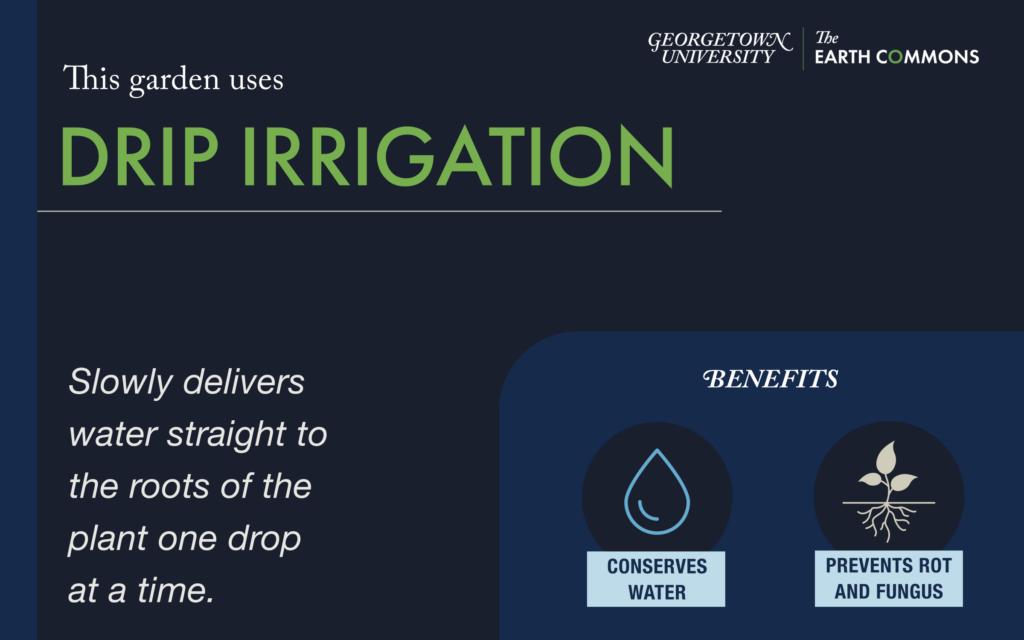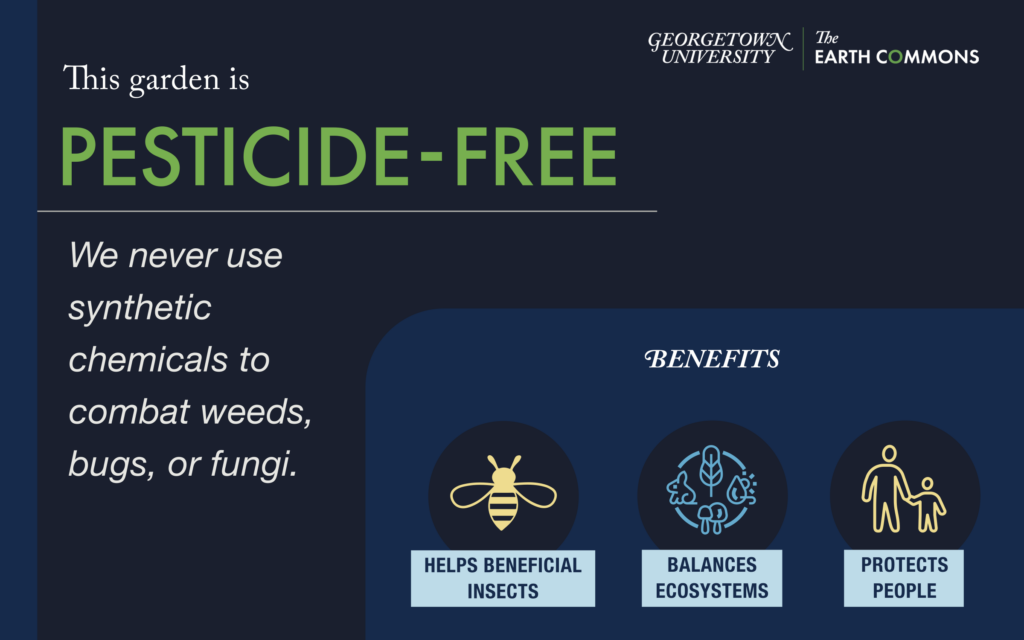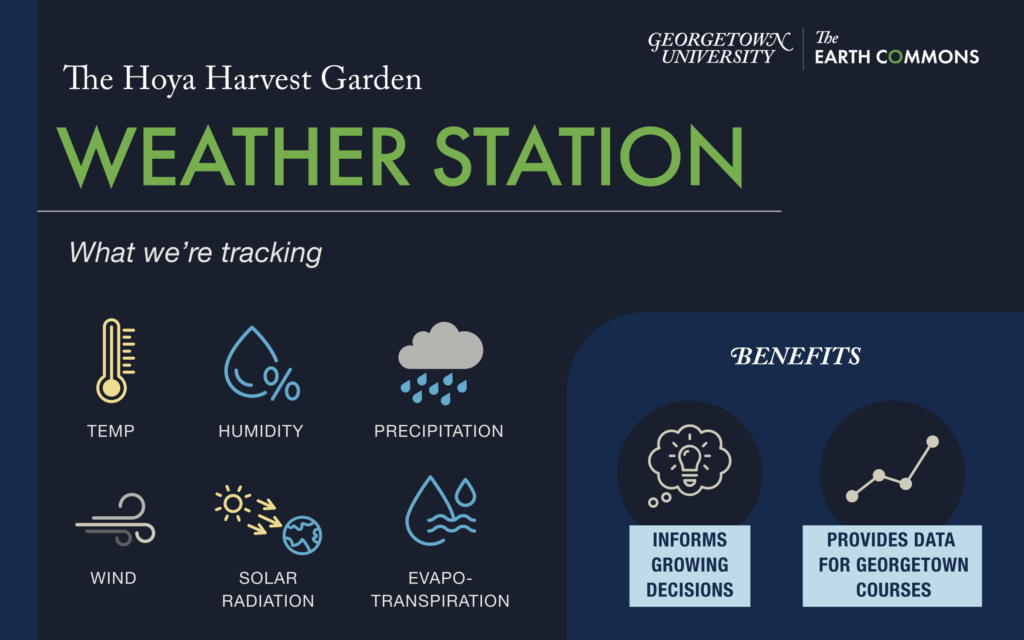 End of carousel collection.
More Campus Gardens
The Hoya Harvest Garden is part of an existing network of dedicated gardeners across Georgetown University's campus.
Suggested Reading List
Overview: World Resources Institute
Emissions: Nature Food
Deforestation: Food and Agriculture Organization of the United Nations
Topsoil: AGU (new window)
Water: Royal Society Publishing (new window) or Food and Agriculture Organization (new window)
Food security and climate change: Food and Energy Security (new window)
General food insecurity: World Food Programme (new window)
Cover cropping: Soil & Tillage Research; Kew; SARE; Farmers.gov; USDA; Agronomy Journal
Minimal Till: University of Minnesota; Sustainable Agriculture Research & Education Program; British Society of Soil Science; Soil & Tillage Research;
Companion Planting: Kew; University of Minnesota; WVU Extension; VSU College of Agriculture; GERTRUD FRANCK; InTech Open
Insectary Borders: UC IPM; MSU; MSU; Journal of Insect Science; UC Agriculture & Natural Resources
Sign up for updates
Get the latest on the Hoya Harvest Garden as well as volunteer opportunities. Sign up to receive updates on future volunteer opportunities, veggie-giveaways, and all things Hoya Harvest. We will also keep you updated on Earth Common's news.