Welcome to the Earth Commons
Founded in 2022, The Earth Commons—Georgetown University's Institute for Environment & Sustainability—is transforming how our university thinks about, responds to, and acts on issues surrounding the environment and sustainability. 
Across all nine schools, vibrant Georgetown scholars in a diversity of fields already incorporate environmental issues into their research and teaching. The Earth Commons is committed to coalescing this scholarship into a collaborative, interdisciplinary institute promoting education, research and action directed at the world's most pressing environmental problems.
We aim to lead as a catalyst for innovation and creativity that embraces all of Georgetown University's disciplines from the arts, sciences, and humanities, to social sciences, health, medicine and law. Our outlook will be scaled from our campus, to the local Washington, D.C. community, to the national and international levels. We will not be merely on the Hilltop, but undertaking research in remote areas around the globe. We are committed to delivering our insights into the corridors of power to help inform policies and laws. 
We will advance efforts on environmental justice consistent with our values to provide for a just and equitable society and ensure a seat at the table for voices from all sectors of society. Answering Pope Francis' call to care for our "Common Home" and all its inhabitants, we will develop students into good stewards of the planet in a comprehensive and holistic way, building generations of leaders.
Our approach will be immersive and experiential, enriching the lives of our students through hands-on learning that emphasizes the interconnectedness of life on Earth and the actions we need to take to be better stewards of our common home. We will do this in the best of the Jesuit tradition of translating contemplation into action. 
The COVID-19 pandemic is only one reminder of how environmental influences have profound consequences on our personal health and well-being as well as national and international economies, global systems of order, human migration patterns, and the socio-economic disparities caused by environmental injustice. Add the dramatic, yet even more damaging, consequences of the longer-term degradation of our climate and biosphere and one recognizes that the stakes have never been higher. 
The time is now to bring the color and ethos of the green to the tradition of the blue and gray. We are proud to be Georgetown.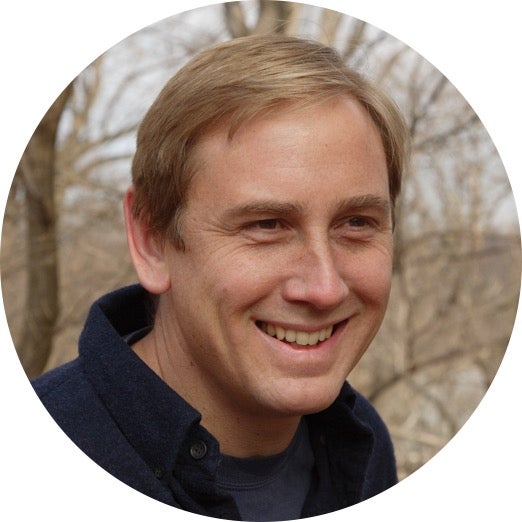 Peter P Marra, PhD 
Director, Georgetown's Earth Commons Institute
Laudato Si' Professor of Biology and the Environment
Professor, McCourt School of Public Policy