We Hear You—A Climate Archive at COP27
We Hear You—A Climate Archive will offer a series of short stories, monologues, and prompts for audience reflection from November 8 – 10, 2022 at COP27 in Sharm El Sheikh, Egypt. Performances will feature Caitlin Nasema Cassidy and Ashanee Kottage with text by ECo Artist-in-Residence, Caitlin Nasema Cassidy, Robert Duffley, Jacob Hirdwall, Ashanee Kottage, and Greta Thunberg.
Performances will be woven throughout the New York Times' Climate Forward program to take place over the course of three days at the Park Regency Resort. Additional information about the Climate Forward programming can be found here (new window). Free in-person tickets for attendees under 35 are available via Extreme Hangout (new window). To join the program virtually from anywhere in the world, free of charge (in real time or on demand), register here (new window).

Performances:*
Nov 8 1:50-1:55
Nov 9 1:35-1:40
Nov 10 11:15-11:20 am; 1:45-1:50
Location: Park Regency Sharm el Sheikh Resort, 58 Gardens Bay, South Sinai Governorate, Egypt
*Subject to change
"Youth voices carry powerful and necessary wisdom," says H.E. Karin Olofsdotter, Ambassador of Sweden to the United States. "We are proud to support the inclusion of these voices at COP27 through climate storytelling that celebrates our relationships to land. Through these stories, We Hear You—A Climate Archive is nurturing connections across the arts and sciences. We need these kinds of global collaborations to find solutions to the climate challenges we face."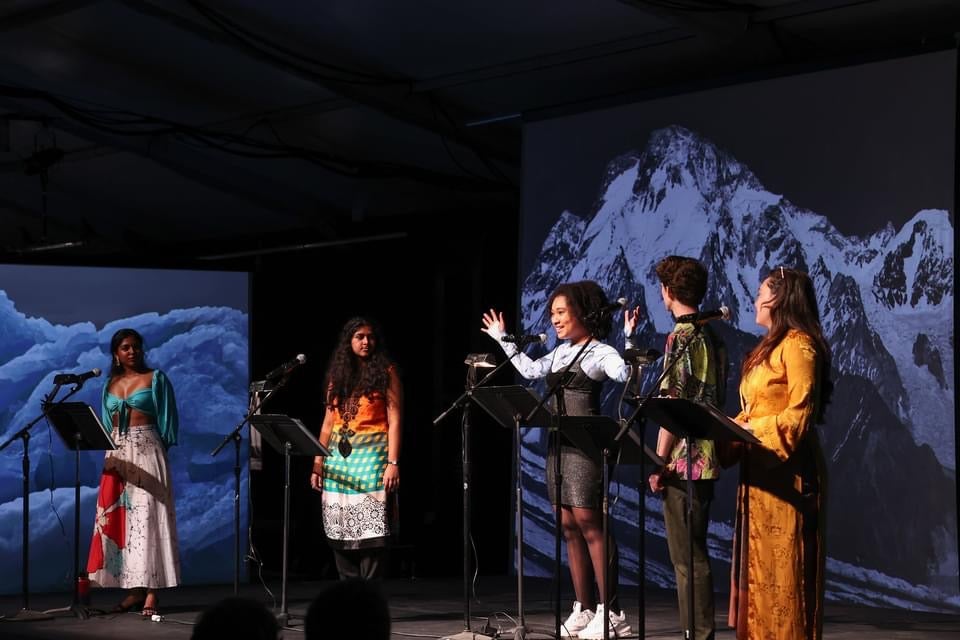 About the Archive
We Hear You—A Climate Archive is co-conceived by ECo Artist-in-residence Caitlin Nasema Cassidy and Jacob Hirdwall. Additional support for this project is provided by the Swedish Arts Council and Barbro Osher Pro Suecia Foundation.
Learn more
We Hear You—A Climate Archive is a collaboration between Dramaten (new window) (The Royal Dramatic Theatre of Sweden), The Earth Commons—Georgetown University's Institute for Environment and Sustainability (new window), The Embassy of Sweden in Washington, DC (new window), and The Laboratory for Global Performance and Politics (new window).