Up the River: A Tour of the Anacostia
On September 21st, 2022 students in the Master of Science in Environment and Sustainability Management (MS-ESM) program toured the Anacostia River with local environmental group, Anacostia Riverkeeper. Over three trips, from mid-tide at 2 p.m. to high tide at 5 p.m., students embarked on an informational tour of the Anacostia Watershed.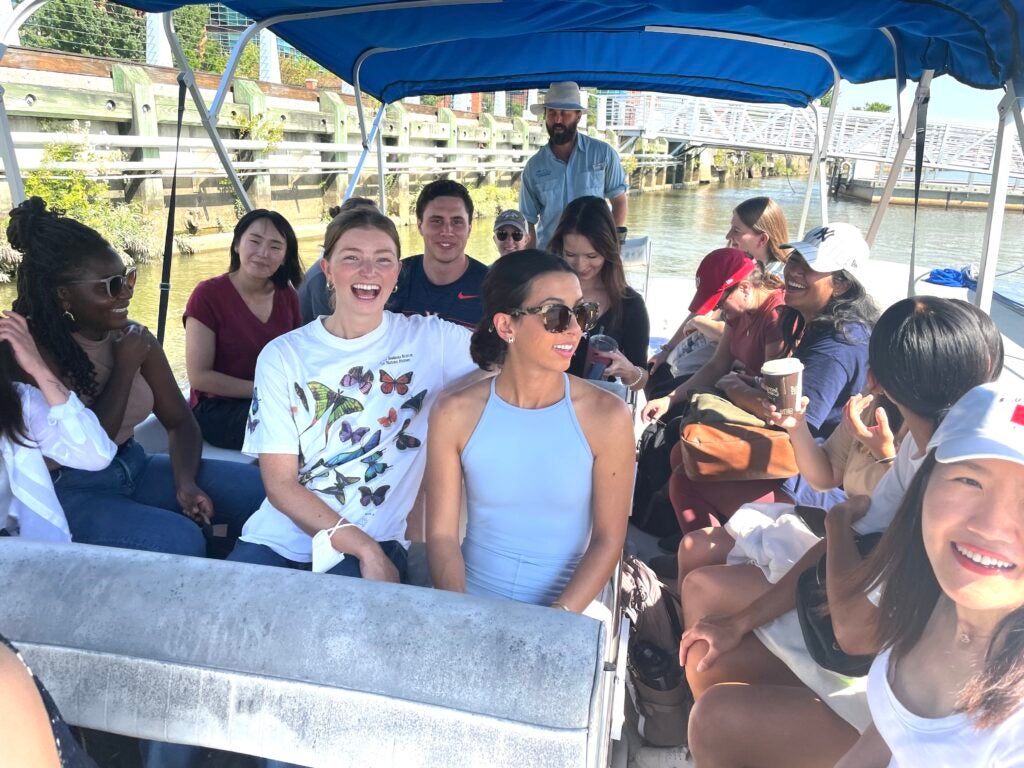 Cruising north to the Railroad Bridge and south to the Frederick Douglass Bridge, students learned about all that contributes to a healthy river ecosystem. The effects of urbanization and development across the Anacostia Watershed (which expands far beyond the immediate riparian borders of the Anacostia River) were clear. Trash, namely single-use plastic bottles, floated along the river and the suspended sediment and debris within the water made it difficult to see what little submerged aquatic vegetation exists in the riverbed. Students discussed how much healthier the river's ecosystem would be if there were more marshes and trees around the river, as opposed to the concrete and neatly manicured grass that could be observed from the boat.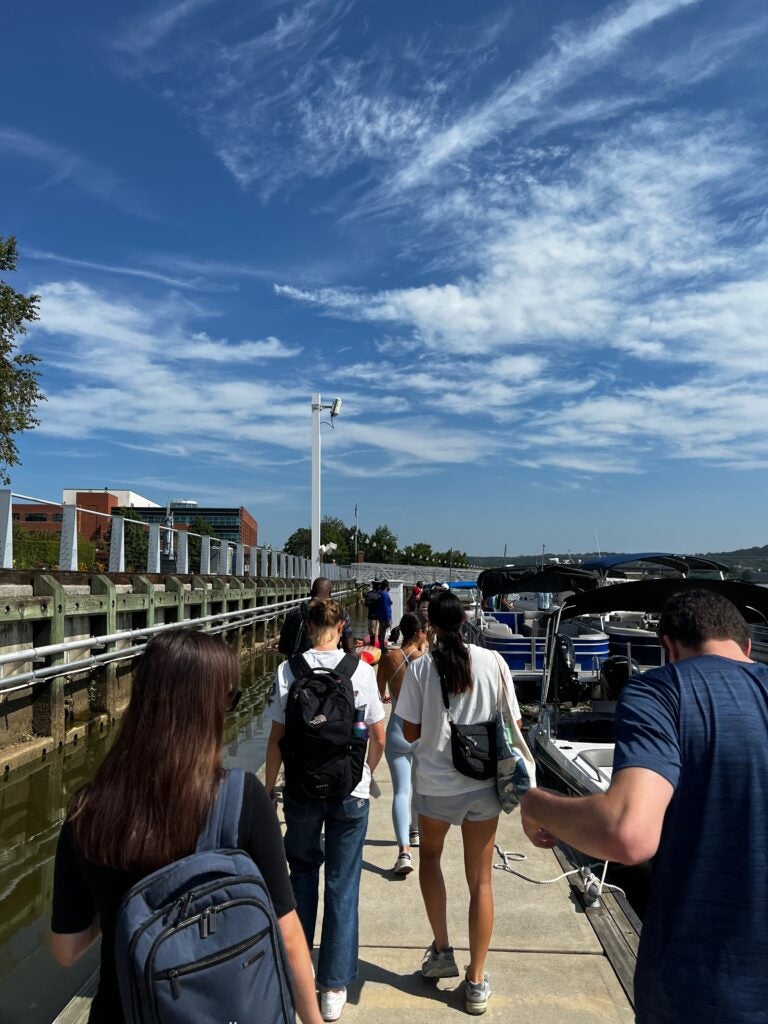 Soon after spotting an encampment of four wild turkeys on the shaded coast, the smell of the nearby sewage treatment plant dominated the discussion. The students learned how frequently the treatment plant overflows—essentially every time it rains—and the future plans for dredging the Anacostia River to try and remediate both the frequent flooding and the anthropogenic damage to the Anacostia ecosystem. As the tour ended and the boat docked again at the Navy Yards Marina, students learned of volunteer opportunities through Anacostia Riverkeeper, including an upcoming river cleanup on October 14th, 2022.
Gabrielle Panzo
PhD Student in American Government
Georgetown University