Peter P. Marra, Ph.D.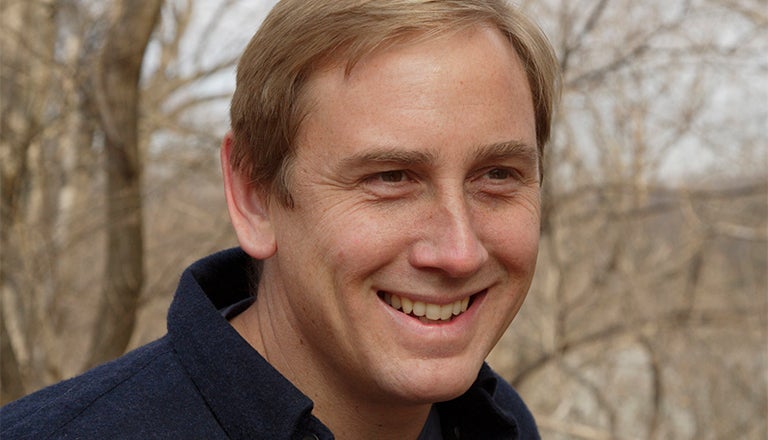 Director, The Earth Commons
Laudato Si' Professor of Biology and the Environment
Professor, McCourt School of Public Policy
Regents Hall, Room 391
Email: peter.marra@georgetown.edu
Pete Marra is the Director of the Earth Commons, Laudato Si' Professor in Biology and the Environment, and Professor in the McCourt School of Public Policy. Pete comes to Georgetown University after a 20-year career at the Smithsonian Institution, most recently as Director of the Migratory Bird Center. He has a Ph.D. from Dartmouth College and has authored over 225 papers published in journals such as Science, Nature and Conservation Biology on various aspects of the biology and conservation of birds and other animals, as well as on topics as broad as urban disease ecology. He co-edited the frequently cited book, Birds of Two Worlds, and recently published a second book, Cat Wars: The Devastating Consequences of Cuddly Killer. Pete lives in Takoma Park with his wife and two kids, is an avid fisherman, a gardener and cook.
---
Maria A. Petrova, Ph.D.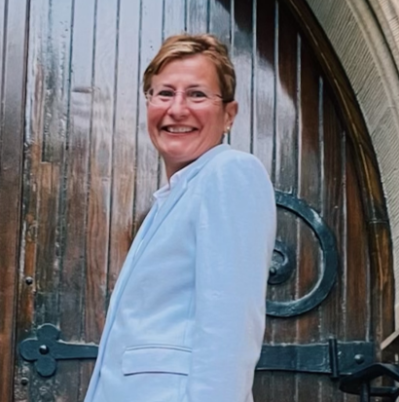 Assistant Director, Earth Commons Education, Graduate School of Arts & Sciences
Email: Maria.Petrova@georgetown.edu
Dr. Petrova joined the Earth Commons (formerly the Georgetown Environment Initiative, or "GEI") in September 2019 to develop and launch a new Master's degree program in environment and sustainability at Georgetown University. Before joining GEI, she managed a UMass Boston-based transdisciplinary NSF IGERT "Coasts and Communities" program dedicated to training PhD and Master's degree students with different academic backgrounds to become future environmental leaders. Prior to that, she also worked in academia outside of the US – in Greece and Bulgaria – in the offices of development, alumni relations, admissions, recruitment, and marketing. 
Dr. Petrova completed her Ph.D. in Environmental Science at Oregon State University, where she focused on examining public opinion on a nascent policy issue – the introduction of wave energy in the state of Oregon. Subsequently, she completed a two-year postdoctoral research fellowship at Tufts University's Fletcher School of Law and Diplomacy on public acceptance of wind energy in Massachusetts. Maria publishes extensively on public perceptions of renewable energy in the US and in Eastern Europe. She has taught courses on environmental policy and politics, sustainability, climate change, human geography, and communications at Oregon State University, Emerson College, and the US Fulbright Program in Bulgaria. Dr. Petrova serves as a section co-editor of the UC Press journal Case Studies in the Environment, and is an Associate of Harvard University's Davis Center for Russian and Eurasian Studies. She holds an MA in Marketing, Advertising and PR from the University of Sheffield and a BA in Business Administration from the American University in Bulgaria. A native of Bulgaria, she enjoys learning about cultural differences firsthand through reading and  traveling with her husband and two daughters. 
---
Angela van Doorn, Ph.D.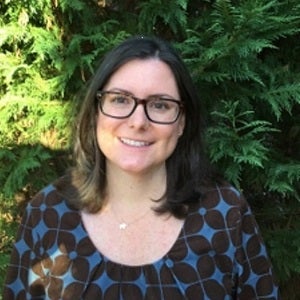 Assistant Teaching Professor, the Earth Commons, Department of Biology
Email: Angela.van.Doorn@georgetown.edu (new window) (new window)
Angela van Doorn has a Ph.D. in Zoology and a MS in Environmental Science from the University of Cape Town, South Africa. Her past research focused on wildlife conservation and specifically human/primate conflict. She has lived and worked in East, South, and West Africa for a period of 12 years and regularly incorporates this experience into her teaching. Here at Georgetown, Angela teaches both environmental science and conservation courses.
---
Michael Tschiderer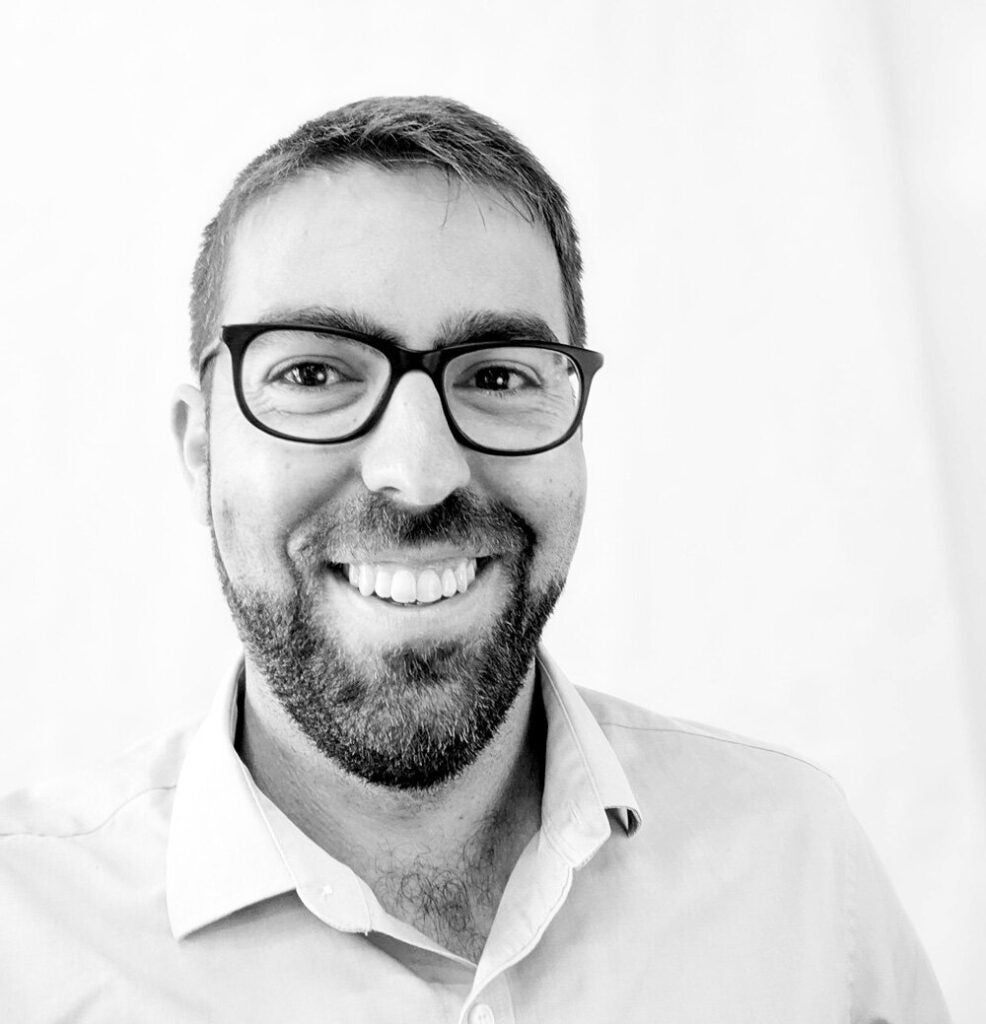 Chief of Staff
Email: Michael.Tschiderer@georgetown.edu
Michael Tschiderer is the Chief of Staff at the Earth Commons, where he oversees the execution of our strategic plan and directs operations, finances, and planning through a senior leadership role. Tschiderer holds an M.Ed in Educational Leadership and Policy Studies with a focus on Higher Education from Boston University.
Tschiderer has been working with Interdisciplinary research organizations for over 10 years. Prior to joining The Earth Commons, he served as Associate Campus Director for Financial Planning and Analysis in the Office of the Provost: Financial & Business Services, and as Director of Finance and Operations at the Kennedy Institute of Ethics at Georgetown. He was previously a Manager of Finance and Administration at Boston University.
---
Justine Bowe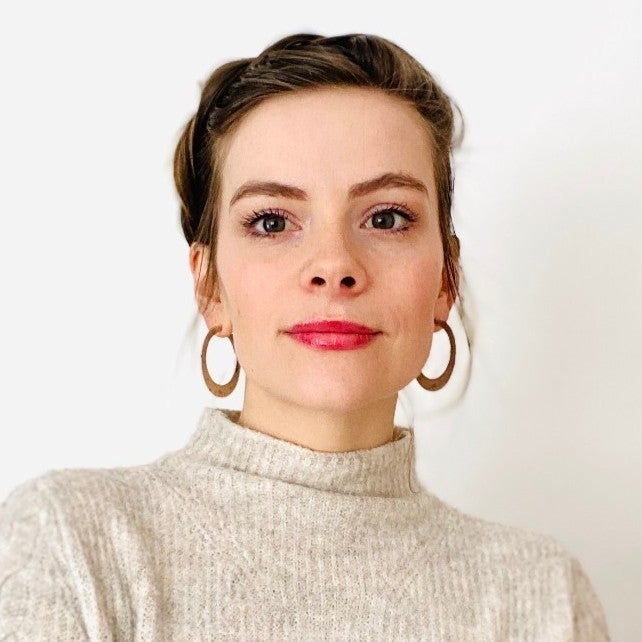 Director of Communications
Email: Justine.Bowe@Georgetown.edu
Justine Bowe is a creative communicator, musician and multi-media artist. She joined the Earth Commons team to communicate the initiative's work to broad audiences in order to expand its impact. She brings a strategic, creative and open mind to the university in hopes of creating a more sustainable, vibrant future.
Bowe brings a background in communications, strategy, and program development from over 4 years at the Smithsonian Institution and previously at start-up social enterprises and non-profits. After years of touring the country playing music, she continues to produce, record and perform from Boston, MA.
---
Treasa McDonald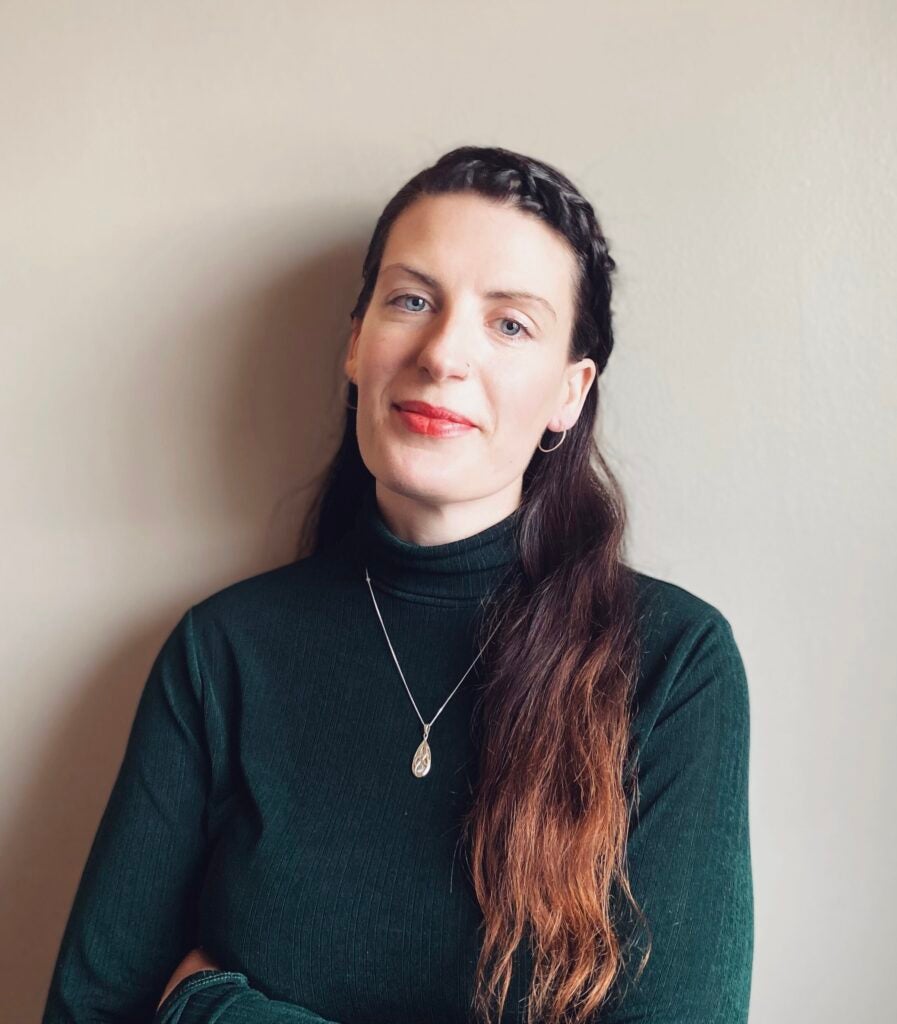 Research Administrator & Operations Manager
Email: Treasa.McDonald@Georgetown.edu
Treasa facilitates all research activities and operations for the Earth Commons. Hailing from Dublin, Ireland, she has a BA in Irish History and an MA in American History.
McDonald has extensive experience in higher education administration both in the US and abroad, and came to the Earth Commons from American University. She facilitates all procurement and financial matters for the Institute, in addition to the coordination of events and special projects. She is also the research administrator for the Marra lab team. An avid music fan, McDonald also enjoys seeing and playing music, wildlife photography, and the outdoors.
---
Hunter Stewart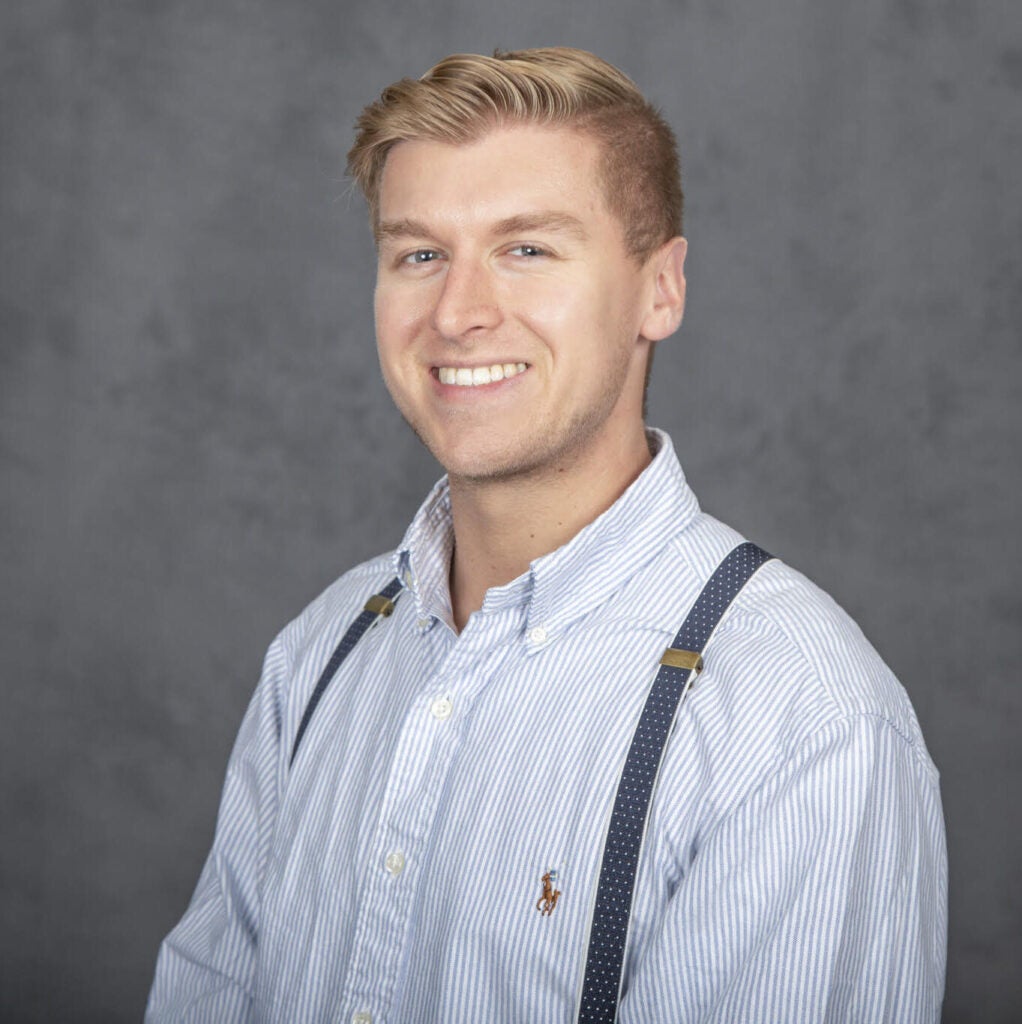 Program Coordinator
Email: hs1100@georgetown.edu
Hunter Stewart supports and coordinates the admissions process, operations, and student advising efforts of the MS-ESM program. New to Georgetown, he joins MS-ESM from the University of Pittsburgh where he specialized in case management and student support in the Office of Residence Life. Stewart holds an M.A. in Higher Education Administration and B.A. in Public Relations from the University of Alabama.
---
Hayda Wallen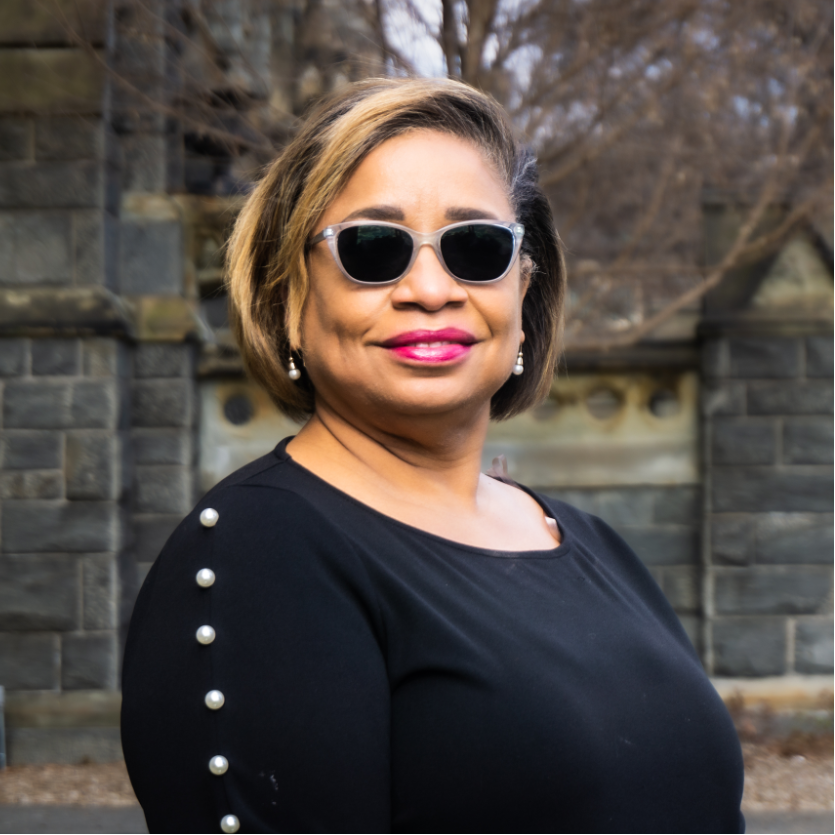 Hayda Wallen
Administrative Coordinator
Email: hayda.wallen@georgetown.edu
Hayda has a Bachelor's degree in Agriculture and Masters degree in Agricultural Economics from the University of the West Indies, St. Augustine. She is also graduated with distinction from the Inter-American Defense College Class 57 "La Mejor".
Wallen has a wealth of experience in international organizations and diplomacy, prior to joining Georgetown University, she worked at the Embassy of Trinidad and Tobago in Washington D.C. Wallen assists with recruitment, scheduling, and oversees daily office operations.
---
Collaborators
Randall Amster, Ph.D.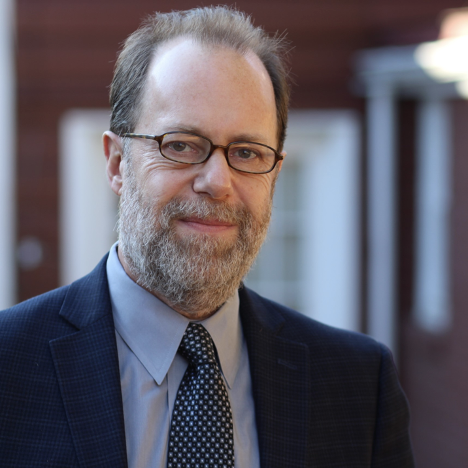 Co-Director & Teaching Professor, Environmental Studies
Email:  randall.amster@georgetown.edu
Randall Amster, J.D., Ph.D., is Co-Director and Teaching Professor of Environmental Studies. He teaches and publishes on subjects including peace and nonviolence, social and environmental justice, political theory, and emerging technologies; serves on the editorial board of numerous academic journals; and writes for a wide range of popular and scholarly publications.
His research interests include environmental peacebuilding, climate justice, intersectionality and ecology, community and sustainability, "digital food," and the justice implications of contemporary technology. On campus, he works with groups exploring areas including climate change, food justice, and curricular development, and serves as Faculty Director of the Core Pathways and Core Transformation initiatives.
Martha Weiss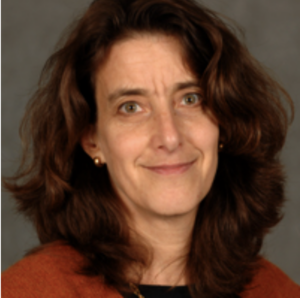 Professor and Co-Director, Environmental Studies Program
Director, Major in Environmental Biology
Email: weissm@georgetown.edu
Martha Weiss is a professor in the Department of Biology and director of the major in Environmental Biology. Her research focuses on the role of behavior, by both plants and insects, in mediating interactions among the two groups of organisms.
---
Interns
Common Home Editorial Board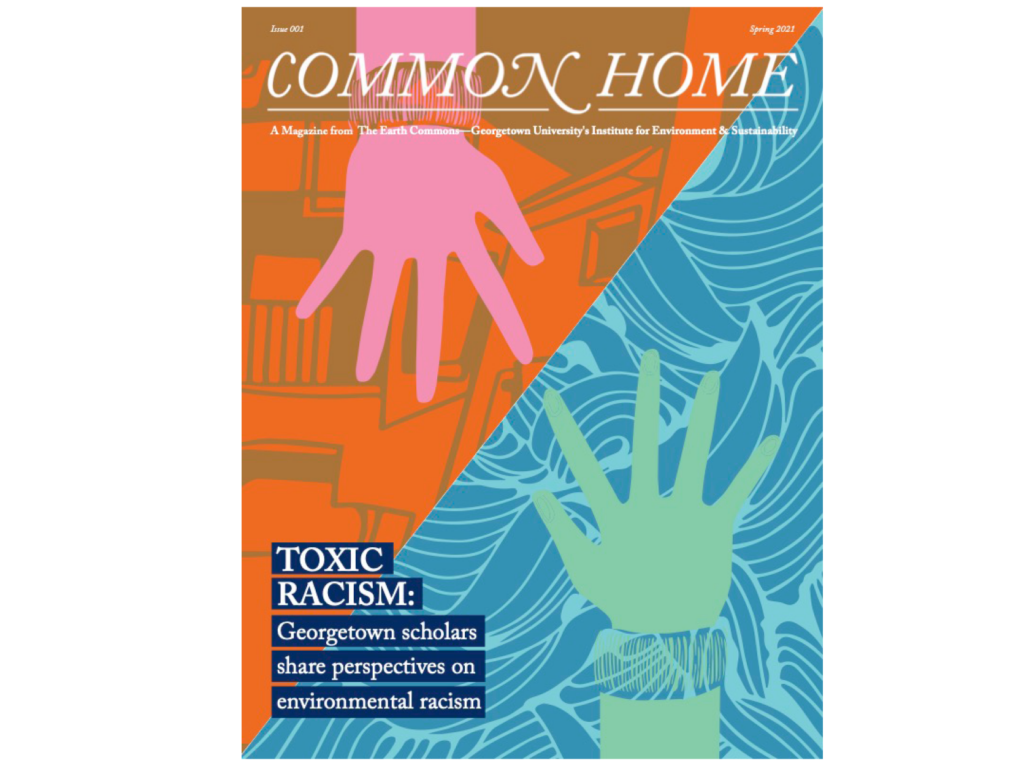 The Earth Commons' Common Home magazine is edited by a board of student editors appointed by Georgetown University's Earth Commons Institute. These undergraduates are the lifeblood behind Common Home magazine. The student editors, under the direction of Georgetown's Earth Commons Institute, select topics they find most pressing and relevant to the Georgetown community—and pursue expert contributors to dive in deep.
---